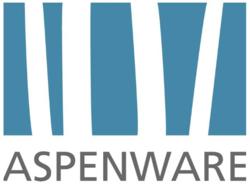 Aspenware has created an amazing customized application for a very complicated event – C-Level @ A Mile High.
Denver, CO (PRWEB) March 15, 2012
Aspenware, a software company, was asked by Colorado Technology Association to create a mobile application for attendees at C-Level @ Mile High. The event was created to facilitate connections between innovative Colorado businesses and organizations looking for solutions. Over 70 of the state's top technology executives will participate this year. Attendees of the event will have the opportunity to bid on an hour or more of the executive's time.
Aspenware built a mobile application that provides attendees the ability to facilitate networking and smart bidding. The application provides access to pictures, biographies, interests, bidding packages and locations of the executives at the event. It allows the attendee to plan by allowing them to save favorites. Additionally, the application will include information on the executive's projects for the year. As this data is sensitive, it is only available the night of the event and unlocked through integrated QR code capability. The applications are available for the iPhone, Android, and Windows Phone 7.
"Aspenware has created an amazing customized application for a very complicated event – C-Level @ A Mile High. C-Level is the only event of its kind in the nation creating a qualified technology marketplace between executives looking for innovative solutions to companies offering relevant solutions. Companies are able to bid on our C-Level Celebrities through the mobile application that Aspenware created for us, making the experience of the participants even that much more fun and enjoyable," said Catharine Lurie, Marketing Manager of the Colorado Technology Association.
In addition to creating a mobile app, Aspenware has also developed a Microsoft Kinect kiosk using Win RT and the new Windows 8 beta. This application has the same information as the mobile application. Rather than using a mouse and a keyboard, the attendees will be able to speak and use hand gestures in order to navigate the application.
Mike Shrader, the Director of Custom Software at Aspenware said, "Aspenware is very proud to have developed the mobile applications and the Kinect kiosk for this event. These are intuitively designed and well-built applications that will add a lot to the experience of the evening."
To install the app, go to http://www.aspenware.com/mobile.
About Aspenware:
We at Aspenware create software that people want to use. We specialize in solving difficult problems using current and emergent technologies and methods. Our software is well conceived, designed and implemented. Aspenware is a 2011 Colorado Company to Watch and one of Inc.'s fastest growing companies.