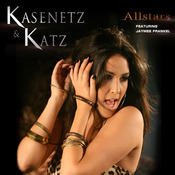 Here we go again! Kasenetz & Katz, the dynamic duo of hit makers. Great Voice, they always could find the talent. This is a smash record. Loved It!
New York, New York (PRWEB) March 16, 2012
http://www.kasenetzandkatzallstars.com
Kasenetz & Katz Allstars exciting new Pop music album release!
Kasenetz & Katz Allstars is another brainchild of the Legendary Music Producers Jerry Kasenetz and Jeff Katz.
The duo first met at The University of Arizona (1961) and went to earn over 50 Gold and Platinum records worldwide, spanning six decades.
Responsible for hit records: Ram Jam's Black Betty, Music Explosion's "Little Bit of Soul", Ohio Express "Yummy, Yummy, Yummy", 1910 Fruitgum Company "Simon Says", Bo Diddley "1969" to mention a few.
Kasenetz & Katz hit records have been featured in commercials for Toyota, Duncan Heinz, Peter Paul Mounds, in addition to motion pictures such as "Blow", "Dukes of Hazard", "Cop Out", and many more.
Kasenetz & Katz Allstars 2012 pop album release features 10 new songs in collaboration with Don Chaffin; Several videos filmed in London, Tokyo, and New York.
Kasenetz & Katz Allstars features latest protégé Jaymee Frankel (lead vocals) a 2011 Pennsylvania State University graduate.
KASENETZ & KATZ ALLSTARS track list:
1. Let Go
2. Got A Thing For You*
3. Shotdown In The Name Of Love*
4. Romeo Rising +
5. Guys Go Crazy +
6. F.L.Y. (Freakin Luv You)*
7. One Night in Tokyo*
8. Boomerang*
9. Sweet Spot*
10. My Roller Coaster*
Music Available on iTunes and Amazon.com
Videos Available on Youtube: http://www.youtube.com/user/KASENETZANDKATZfeature=watch
Upcoming Videos: +
Facebook : Kasenetz and Katz Allstars featuring Jaymee Frankel
Twitter : @kkallstars