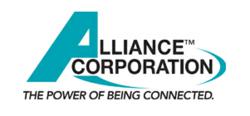 Our organization is excited to be participating this year as not only a sponsor, but also an exhibitor.
Mississauga, ON (PRWEB) March 15, 2012
September will be the setting for the Canadian Wireless Trade Show 2012, and silver sponsor Alliance Corporation will be right in the middle of all the action as over 250 exhibitors congregate at the Direct Energy Centre in Toronto, Canada, from September 12-13, 2012. According to Lisa Traverse, Director of Marketing, "Our organization is excited to be participating this year as not only a sponsor, but also an exhibitor. Up until the CWTS last year, there was no national Canadian wireless trade exhibition. In its second year, we expect the CWTS to be even better."
The Direct Energy Centre where the trade show is being held this year will have an atmosphere of excitement and festivity as manufacturers, retailers, OEMs buyers, wholesalers and software developers from around the wireless and telecommunications industry get together to participate in seminars with guest speakers, in networking, and by experiencing first-hand emerging and current cutting-edge technologies.
Network capacity is under strain everywhere. Many organizations are concerned with the issue of how carriers are going to expand their network capacity, given the fact that they seem to have already put their equipment on every available rooftop and tower. The next big thing in cellular isn't the 700 MHz band; it's something called Distributed Antenna Systems or DAS for short.
Canadian carriers are now focusing their efforts on increasing capacity because they've seen such a high demand for bandwidth. Alliance Corporation has partnered with companies such as Korean SOLiD Technologies and Canadian antenna manufacturer Til-Tek to provide a comprehensive DAS solution.
The Canadian Wireless Trade Show will be the perfect opportunity to stop by Alliance Corporation's booth to see the latest solutions for Multi-Carrier Distributed Antenna Systems (DAS). As a prelude to the September show, Alliance is offering a special webinar on March 21, 2012 where those individuals that sign up will be able to learn more about DAS Network Design prior to their being able to see the latest DAS solutions in person at the Alliance booth.
About the Company: Alliance Corporation is a full-service value-added distributor of products and solutions for the Wireless industry. We have strategically placed stocking facilities throughout North America. We carry a broad range of industry-leading products so we can help you choose the right equipment for your project. Every year we help build thousands of new cell sites and we have been instrumental to many major carriers, providing not only the product but logistical support to make sure the roll outs are smooth and efficient.
About Canadian Wireless Trade Show: We are the Canadian wireless industry's leading source for networking events offering Exhibitors exclusive access to thousands of customers, industry leaders and decision makers, plus insights into cutting-edge technologies in wireless. If you would like more information about our company, you can contact us at 905-494-0842 or email us at info(at)canadianwirelesstradeshow(dot)com.