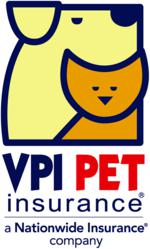 Brea, Calif. (PRWEB) March 15, 2012
Judith Gass, a former marketing executive at CareCredit, is joining Veterinary Pet Insurance Co. as director of Veterinary Marketing. In her role, Gass will be the company's lead liaison to the veterinary community for education and outreach not only to veterinarians and veterinary practice staff, but also through the staff to their clients who have questions about and interest in pet health insurance and other emerging products and services.
"Judith has a valuable reputation as an industry expert in pet health care financing, and we're proud to have her join the VPI veterinary team," said Eric Motter, vice president of Marketing at VPI. "VPI has been helping pet owners manage their veterinary expenses for more than 30 years, and Judith brings with her knowledge and experience that will enhance our ability to support the veterinary profession and ultimately our policyholders."
"Hiring individuals dedicated to improving access to pet health and who understand the business of veterinary medicine is critical to keeping VPI's leadership position and providing superior service to pet parents, pets and their doctors," adds Carol McConnell, DVM, MBA, vice president and chief veterinary officer at VPI. Gass joins a seasoned team at VPI; the company has 11 veterinarians and more than 90 employees with veterinary practice experience on staff.
Prior to joining VPI, Gass was marketing director for CareCredit's Veterinary Health division. She has also held management positions at Akorn, Inc. and Allergan, Inc. She earned an MBA from the University of California Irvine and a bachelor's degree from California State University Long Beach. In addition to her husband and four children, Gass' family includes a pug named Smoochie.
.
About Veterinary Pet Insurance
With more than 485,000 pets insured nationwide, Veterinary Pet Insurance Co./DVM Insurance Agency is the No. 1 veterinarian-recommended pet health insurance company and is a member of the Nationwide Insurance family of companies. Providing pet owners with peace of mind since 1982, the company is committed to being the trusted choice of America's pet lovers and an advocate of pet health education. VPI Pet Insurance plans cover dogs, cats, birds and exotic pets for multiple medical problems and conditions relating to accidents, illnesses and injuries. Optional CareGuard® coverage is available for routine care.
Medical plans are available in all 50 states and the District of Columbia. More than 2,500 companies nationwide offer VPI Pet Insurance as a voluntary employee benefit. Policies are underwritten by Veterinary Pet Insurance Company in California and in all other states by National Casualty Company, an A+15 rated company in Madison, Wis. Pet owners can find VPI Pet Insurance on Facebook or follow @VPI on Twitter. For more information about VPI Pet Insurance, call 800-USA-PETS (800-872-7387) or visit PetInsurance.com.