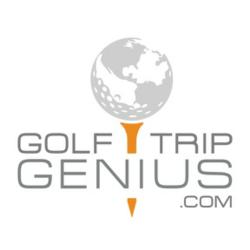 More than 5,000 golf trip leaders have signed-up to use our unique software toolkit to make their golf trips more fun.
Wayne, PA (PRWEB) March 16, 2012
GolfTripGenius.com has announced it is the exclusive sponsor of the U.S. Travel and Education Pavilion at the China Golf Show in Beijing March 16-18, 2012. The China Golf Show, held annually since 2002, is the Chinese golf industry's leading trading and sourcing event. In 2011, the event hosted over 350 brands and had over 10,600 attendees. The co-organizer of the show is the PGA of America.
"We are very proud of our sponsorship and excited to introduce our product to the China golf market", commented Mike Zisman, founder and CEO of GolfTripGenius. "We believe our unique web service for golf trip leaders is a good fit for the rapidly growing golf trip market in Asia."
GolfTripGenius.com saves golf trip organizers (trip captains) hours of work before, during, and after their trip. The sophisticated programming of GolfTripGenius instantly calculates optimal golf pairings for the group and also provides powerful tournament management capabilities. Captains can easily create and run multiple tournaments in both traditional and custom formats like best ball, skins, Nassau, Stableford, and Ryder Cup. A trip book creation tool and mobile app for iPhone and Android allows golfers to enter scores, track tournament results in real time, and keep track of tee times and other logistics.
"Our trip product has been a real success in North America with over 5,000 golf captains signing-up for the toolkit", continued Zisman. "Golf has truly become a global game, and with our rapid software development cycle and high touch customer service approach, we are poised to meet the needs of golf travelers everywhere."
Along with being the exclusive sponsor of the U.S. Travel and Education Pavilion, GolfTripGenius.com will be exhibiting in booth A118 at the China Golf Show.
About GolfTripGenius.com:
GolfTripGenius.com was launched in 2010 to introduce a new category of innovative, web-based golf travel solutions to recreational golfers, resort and golf destination managers, and PGA of America professionals. Powering these solutions is the first-time use of operations research programming and advanced mathematical algorithms applied to commercial golf scheduling and tournament design problems. The resulting low cost, online products provide benefits that greatly enhance any golf trip experience.