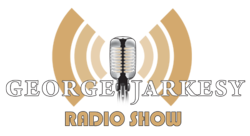 Houston, TX (PRWEB) March 15, 2012
The George Jarkesy Show, a conservative financial talk radio show, welcomed John Mauldin to the show on Tuesday, March 13th. Mauldin, who has a national newsletter following of over 1 million people and is the author of "Endgame" and "Bull's Eye Investing", discussed the piece of the debt supercycle we are currently in which he calls the "Endgame." The full interview can be heard here on The George Jarkesy Show Website.
When asked where we are in unraveling the European debt crisis Mauldin stated, "we are probably in inning two or three" and that "we have seen how austerity plays out in Greece and how one way to deal with it doesn't work…there are very few good choices have once they get to the place they are today ...they can't grow their way out of it." He noted that in under the Euro currency regime that the Euro was a "flawed currency to begin with." He quoted economist Milton Friedman as saying, "The Euro would last until they had their first great crisis" and Mauldin pointed out they are now having just such a crisis.
In reference to where the United States stands in relation to its own debt Mauldin stated that he thought there was a good chance we will "get our act together in 2013." Mauldin stated, "I have talked to a number of political leaders on both sides of the aisle they recognize the problem", but he related that because of electoral concerns most politicians did not want to discuss the problem publicly this year. Mauldin predicted"it will take at least 5 or 6 years" to dig out of the hole of debt we have created in the U.S.
You can find out more about The George Jarkesy Show by visiting http://www.georgejarkesy.com. On the site you can Listen Live from 4-5 PM EST Monday through Friday, listen to past shows, download shows on Apple iTunes, learn about upcoming events and guests, and help the individual investor stay up to date on the need to know news.
About Jarkesy & Company
George Jarkesy is a money manager and professional investor, respected financial and corporate advisor, and radio host of the nationally syndicated 'The George Jarkesy Show'. He is a frequent market commentator and guest on FOX Business News, FOX & Friends, and CNBC. George started his career in the financial services industry with a New York Stock Exchange member. George also serves on the Finance Committee of the Republican National Committee and is an active member of the National Investment Banking Association, The Jarkesy Foundation, and Chairman of The National Eagles and Angels Association.
Associate Director of Operations
Jessica(at)jarkesy(dot)com
(281) 290-6655 x204
Contact Dean Spinato for Internet Marketing
Power Play International
516-234-0534