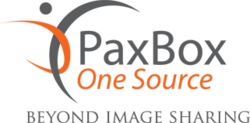 I am very excited about the PaxBox® OneSource™ and its medical image sharing features.
Athens, GA (PRWEB) March 19, 2012
"HPN is providing us with health information systems that can adapt to our needs and evolve with us as we add more services to our practice. It is really amazing how HPN is meeting diverse needs of all these physicians belonging to different specialties. In particular, I am very excited about the PaxBox® OneSource™ and its medical image sharing features. I am looking forward to work with Dr. Subodh K. Agrawal, whose futuristic vision has provided America with several innovative solutions to address the big problem of healthcare is America" said Dr. Chris E. Malone.
Dr. Malone said that electronic health information systems provided by HPN will help him collect medical information and images on all his patients from different sources before planning treatment strategy. This will prevent the duplication of work and improve quality of care.
At Athens Heart Center Dr. Malone will provide thoracic surgical services, and comprehensive vein care clinic. Dr. Malone founded Athens' first vein clinic in 2007. As a thoracic surgeon Dr. Malone evaluates and treats diseases of the chest, lungs, and upper gastrointestinal tract. A new comprehensive clinic for the evaluation and treatment of gastro esophageal reflux will now be available at Athens Heart Center.
Dr. Malone will see patients at the Athens Heart Center located at 2005 Prince Ave, Athens, GA 30606 and its satellite locations in Madison, Elberton, Lavonia, Commerce, Monroe and Lake Oconee.
Athens Heart Center can be reached 24 hours a day for appointments and other inquiries by calling at 706-208-9700.
About Healthy Panacea Network
Healthy Panacea Network (HPN)'s mission is to improve Healthcare by enhancing interoperability between disparate systems and use industry standards to increase collaboration between physicians and overcome organizational and physical barriers. HPN is connecting patients, providers and hospitals nationwide through a unified cloud platform. HPN currently offers a cloud-based vendor neutral medical image management and sharing solutions that are enabling providers share medical images across the enterprise and beyond. Led by a practicing physician, HPN is a network of physicians helping physicians.