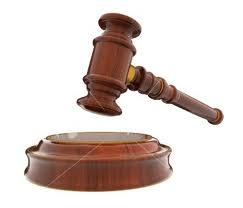 One out of every three to four girls and one boy out of every six will be abused by the age of 18
San Diego, CA (PRWEB) March 15, 2012
The media spotlight is often a double-edged sword. No one knows this better than C.A, a minor. And yet, gossip and rumor-mongering aside, the real story here is being overlooked, according to Sean Burke of AttorneyOne.
On March 8th, 2012 the California Supreme Court ruled that C.A., a minor student who was molested by a high school counselor, can sue the school for negligence in hiring and supervising the counselor (C.A. vs. William S. Hart Union High School District, S188982). C.A. alleged that while he was a student he was subjected to sexual harassment and abuse by Roselyn Hubbell, the head guidance counselor at his school. Plaintiff was born in July 1992, making him 14 to 15 years old at the time of the harassment and abuse, which is alleged to have begun in or around January 2007 and continued into September 2007. C.A sued his public high school guidance counselor and the school district for damages arising out of sexual harassment and abuse by the counselor.
The Child Molestation suit was filed four months after the same counselor, Roselyn Hubbell, was found at a motel with a different youth and arrested. According to the district attorney's office, Roselyn Hubbell pleaded no contest to a misdemeanor molestation charge in February 2009 and was placed on probation.
AttorneyOne.com, a recognized authority on law, can provide helpful advice and simple solutions including how to get in contact with legal counsel so that, in case of child molestation, someone can easily and inexpensively deal with it. As Mr. Burke, director of Media Relations for AttorneyOne.com, added, "What all this information really illustrates is that threat of child molestation remains. For that reason, our focus should squarely fall on getting the word out and assisting people in finding the right legal assistance."
According to the National Alert Registry, statistics say that one out of every three to four girls has been sexually assaulted by the age of 18. One boy out of every six will be abused by the age of 18. The FBI reports that the National Institute for Mental Health found that only 1% to 10% of victims ever tell that they were abused. Boys report far less than girls.
AttorneyOne.com has further information on Child Molestation lawsuits including how to get in contact with legal counsel.
Headquartered in San Diego, CA Attorney One was founded in 2004 and is not a law firm. They offer a nationwide legal service which helps consumers find the best representation for their legal needs. Checkout earlier legal news from us at http://www.prweb.com/releases/2012/3/prweb9273391.htm.