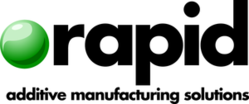 We've assembled a diverse, international representation of the world's most innovative technologies, and we're thrilled that Mcor Technologies has chosen RAPID 2012 as the first venue to introduce their 3D printer to the United States.
DEARBORN, Mich. (PRWEB) March 16, 2012
In response to businesses and manufacturers looking to accelerate product development and speed new products to market, the Society of Manufacturing Engineers (SME) RAPID 2012 Exposition will feature the latest innovations in 3D imaging, 3D printing and additive manufacturing technologies. The annual event takes place May 22-25 in Atlanta and will attract exhibitors and attendees from around the world, including Ireland-based Mcor Technologies who recently 3D printed a Shamrock to create awareness and celebrate St. Patrick's Day.
New to the RAPID 2012 Exposition is Ireland-based Mcor Technologies Ltd. The company will debut its Matrix 300, the world's only 3D printer that uses reams of recycled 8 ½ x 11" paper and water-based adhesive to make 3D objects. 3D printing, often referred to as additive manufacturing, is a process used to create rapid prototypes and functional end-use parts. Analysts believe 3D printer manufacturers, such as Mcor, play an important role in creating awareness of an industry that's expected to reach $3.1 billion by 2016 and $5.2 billion by 2020.
"Every year SME works diligently to unveil something ground-breaking and new to conference attendees, and this year we've assembled a diverse, international representation of the world's most innovative technologies," said SME business development manager, Gary Mikola. "We're thrilled that Mcor Technologies has chosen RAPID 2012 as the first venue to introduce their 3D printer to the United States."
For nearly two decades, additive manufacturing has been used by several industries including aerospace and defense, medical devices, motor vehicles and consumer products. The annual RAPID Exposition has been instrumental in promoting the applications and uses of additive technologies in early stage product design and in production. The launch of more affordable 3D printers is helping to create widespread adoption.
"We are very excited to present the Matrix 300, at RAPID 2012," said Mcor Technologies co-founder and CEO Dr. Conor MacCormack. "The Matrix makes low-cost, green, good quality 3D printing accessible to everyone, and we believe that we have the prototyping technology that will soon be as ubiquitous as printing in 2D." The company intends to reach a broader market by making the equipment as easy-to-use as a 2D printer and affordable for cost-conscious companies and universities. Editors: See photo of 3D printed shamrock on page two of this release.
The RAPID show floor will offer access to wide-ranging applications of additive manufacturing and 3D imaging technologies in several traditional industries while highlighting new applications in architecture, arts and entertainment. A reoccurring theme throughout the event will demonstrate how companies can use rapid technologies to reduce design and development time, cut production timeframes and lower costs. In 2011, the RAPID event attracted 200 international attendees from 27 different countries. Access to the expo is included with the cost of the conference; however, it's open to walk-ins for $49 each day.
For more information, please visit: http://www.sme.org/rapid.
SME RAPID News:
To receive the latest up-to-the-minute SME news, subscribe to the SME News Feed at http://feeds.feedburner.com/sme. Follow @RAPID_Event on Twitter, Circle Rapid Conference & Exposition on Google+ and Like on Facebook to receive conference updates.
Note to Media:
Journalists can register for a media conference pass online.
About RAPID:
RAPID is North America's definitive additive manufacturing conference and exposition. The event brings buyers, sellers and end-users of design, prototyping, tooling and direct manufacturing technologies together in an environment that facilitates networking and business interaction. Attendees can evaluate the latest materials and machinery, compare processes, talk to industry experts and make valuable contacts. Exhibitors can meet new customers, discuss projects face-to-face and generate sales. For more information, visit: sme.org/rapid.
About SME:
The Society of Manufacturing Engineers (SME) is the premier source for manufacturing knowledge, education and networking. Through its many programs, events, activities and online training division, Tooling U, SME connects manufacturing practitioners to each other, to the latest technologies and to the most up-to-date manufacturing processes. SME has members around the world and is supported by a network of chapters and technical communities. A 501(c)3 organization, SME is a leader in manufacturing workforce development issues, working with industry, academic and government partners to support the current and future skilled workforce.
About Mcor Technologies Ltd
Mcor Technologies Ltd is an innovative Irish company set up in 2004 with a talented team of specialists in the area of 3D printing, software and CAD/CAM. Mcor's vision is to bring 3D printing to a broader audience and eventually to the masses. Mcor HQ is located in County Louth, Ireland with an office in San Jose California. For more information, visit: mcortechnologies.com.