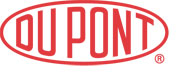 Our collaborative approach involving growers, researchers, environmental organizations and government ensures we'll be able to meet the needs of the evolving market sustainably while creating new opportunities for rural America
Des Moines, IA (PRWEB) March 15, 2012
DuPont has won the 2012 Sustainable Biofuels Award in the Sustainable Feedstock Innovation Category for its Stover Harvest Collection Project. This is a comprehensive research and scale-up project for DuPont Industrial Biosciences that significantly advances the cellulosic ethanol industry toward commercialization and advances DuPont's efforts to reduce dependence on fossil fuels.
DuPont received the award at the World Biofuels Markets 2012 Congress, Europe's largest conference and exhibition focused on biofuels. The awards are designed to recognize innovation in the development of sustainable and renewable fuels.
The Stover Harvest Collection Project is a highly collaborative endeavor, involving experts in the field of agronomy from DuPont's Pioneer Hi-Bred business and Iowa State University working in conjunction with custom harvest equipment manufacturers and more than 50 local farmers. The project provides key knowledge on the sustainable collection, transport and storage of corn stover for conversion to biofuel. Going into its third year, the project is expanding its reach in 2012 with a goal of involving up to 150 farmers and collecting biomass that will be used in its planned biorefinery in Nevada, Iowa.
"It is an honor to receive the 2012 Sustainable Biofuels Award for our Stover Harvest Collection Project," said James C. Collins, president of DuPont Industrial Biosciences. "We recognize that a reliable, sustainable source of biomass is critical to the success of advanced biofuels. Our collaborative approach involving growers, researchers, environmental organizations and government ensures we'll be able to meet the needs of the evolving market sustainably while creating new opportunities for rural America."
As a company, DuPont has identified specific global trends, driven by world population growth, that present new challenges and exciting business opportunities: feeding the world, reducing dependence on fossil fuels, and protecting people and the environment. DuPont is committed to applying market-driven science to create innovation that address these global challenges, and key amongst these solutions is enabling the deployment of commercial scale advanced biofuels.
"We had thousands of nominations from around the world and across the entire biofuels value chain," said Claire Poole, event director for Green Power Conferences, the organizer of the awards and conference. "The winning companies demonstrated a layer of achievement and promise above their peers that bodes well for themselves as well as the industry."
The 2012 Sustainable Biofuels Awards were judged by an elite panel of independent industry experts, including Suzanne Hunt, senior advisor, Carbon War Room; Rob Vierhout, secretary general, ePURE; Plinio Nastari, president, Datagro; Jim Lane, editor, Biofuels Digest; Geng Anli, president, BioEnergy Society of Singapore; and Lola Uña Cárdenas, chief representative in the EU, Brazilian Sugarcane Industry Association. Final voting was done by individuals in the general biofuels industry. The awards span 10 categories, including biofuels leadership, technology, adoption, bioethanol, biodiesel, feedstock innovation, innovation in aviation, biopower generation and bio-based chemicals. More information on the Sustainable Biofuels Awards can be found at http://www.sustainablebiofuelsawards.com.
To learn more about DuPont's work in advancing cellulosic ethanol, visit http://www.dupont.com/biofuels.
Green Power Conferences is the market leader in renewable energy conferences. Since 2003, over 15,000 delegates have attended more than 300 conferences, exhibitions, workshops and training courses providing strategic business intelligence to the renewable energy and sustainability industries. Green Power's expertise lies in producing high quality, interactive events that provide ample networking opportunities for delegates, sponsors and partners. More information and a full list of current conferences is available at: http://www.greenpowerconferences.com.
DuPont (NYSE: DD) has been bringing world-class science and engineering to the global marketplace in the form of innovative products, materials, and services since 1802. The company believes that by collaborating with customers, governments, NGOs, and thought leaders we can help find solutions to such global challenges as providing enough healthy food for people everywhere, decreasing dependence on fossil fuels, and protecting life and the environment. For additional information about DuPont and its commitment to inclusive innovation, please visit http://www.dupont.com.