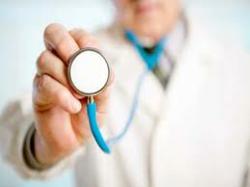 drospirenone (Yasmin and Yaz) birth control pills may increase the risk of blood clots by 75% over older pills
San Diego, CA (PRWEB) March 16, 2012
The media spotlight is often a double-edged sword. No one knows this better than women who suffer from Yasmin severe adverse events. And yet, gossip and rumor-mongering aside, the real story here is being overlooked according to Sean Burke of AttorneyOne.
In March 2012, Bayer Healthcare reported that it had reached agreements, without admission of liability, to settle the claims of approximately 70 plaintiffs on Yasmin/Yaz lawsuits in the U.S. at terms and conditions which Bayer views to be reasonable. Yasmin, which was approved by the FDA in 2001, and Yaz, which was approved in 2006, are oral contraceptives that combine estrogen and a fourth generation progestin, drospirenone, to prevent pregnancy. They are also used to treat premenstrual dysphoric disorder (PMDD) and certain types of moderate acne in women. Yasmin and Yaz are manufactured by Bayer Healthcare Pharmaceuticals.
As of February 1st, 2012, there were about 11,300 lawsuits pending in the United States served upon Bayer on behalf of persons alleged to have suffered personal injuries, some of them fatal, from the use Yasmin and/or Yaz. Women injured by the drugs are pursuing compensation from Bayer through a Yasmin lawsuit, alleging that the drug maker failed to adequately warn about the increased risk of blood clots and other serious injuries. The federal court Yasmin and Yaz multidistrict litigation MDL No. 2100, IN RE: Yasmin and Yaz (Drospirenone) Marketing and Sales Practices and Products Liability Litigation, is pending in the Southern District of Illinois.
The allegations are focused on the side effects of drospirenone, a new synthetic type of progestin that is used in the oral contraceptives in combination with estrogen. In October 2011, the FDA released a study that evaluated the risk of blood clots in users of several different hormonal birth control products (contraceptives). According to this study, drospirenone birth control pills may increase the risk of blood clots by 75% over older pills. They also doubled the risk of heart attacks and strokes in users who were now to birth control, with some health problems appearing in less than three months after women started using the pills.
AttorneyOne.com, a recognized authority on law, can provide helpful advice and simple solutions including how to get in contact with legal counsel so that, in case of Yasmin severe adverse events, someone can easily and inexpensively deal with it. As Mr. Burke, director of Media Relations for AttorneyOne.com, added, "What all this information really illustrates is that threat of severe adverse events from Yasmin remains. For that reason, our focus should squarely fall on getting the word out and assisting people in finding the right legal assistance."
According to the March 2012 Bayer report, all cases pending in U.S. federal courts have been consolidated in a multidistrict litigation (MDL) proceeding for common pre-trial management. Bayer has also been served with three putative class actions in federal court.
AttorneyOne.com has further information on Yasmin Lawsuit including how to get in contact with legal counsel.
Headquartered in San Diego, CA Attorney One was founded in 2004 and is not a law firm. They offer a nationwide legal service which helps consumers find the best representation for their legal needs. Checkout earlier legal news from us at http://www.prweb.com/releases/2012/3/prweb9273391.htm.