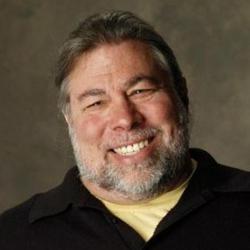 Networking Is the Key for Small Businesses to Survive and Thrive in 2012: Your Network = Your Net Worth
Dallas, TX (PRWEB) March 15, 2012
Mega Partnering today announced the co-founder of Apple, Steve Wozniak, Rock Star Bret Michaels, Eric Trump, Stedman Graham, Todd Davis (Life-Lock), Nido Qubein (High Point University), Olympic Gold Medalist Steven Bradbury, JT Foxx (Serial Entrepreneur) will be joining a group of 800 A-Players, small business entrepreneurs, internet marketers, and real estate investors representing diverse regions and industries on May 3-6, 2012 in Dallas, Texas. The attendees and speakers are selected for their alignment with the Mega Partnering's commitment to improving the state of the world for entrepreneurs and to raise money for charity.
"Small businesses are the backbone of this economy and there is no Davos or voice for them. Mega Partnering allows them the platform to share the same vision of improving the state of the business world and finding ways to create their own economy," said JT Foxx, Founder of Mega Partnering. "We see Mega Partnering as an opportunity to continue raising new ideas for innovation, peak performance, marketing, and branding, as well as raise capital and joint-ventures between small businesses, rock stars, politicians, millionaires, industry tycoons, and thought leaders."
Steve Wozniak, Bret Michaels, Eric Trump, JT Foxx and the rest of the speakers will work closely with the attendees to make a tangible impact on current economic issues and society by contributing to better business practices, strategic business decisions, sharing best practices, and engaging in transformational thinking beyond commercial objectives. Networking is key for small businesses to survive and thrive in today's market economy. It is not what you know or who you know that will make you successful, but rather who knows you. It takes one person, one deal, and one opportunity to change the life of an entrepreneur. And at Mega Partnering you will find all three.
About Mega Partnering
Mega Partnering is an independent international organization started after watching a 60-minute episode about Davos, applying, and getting turned down. Not willing to take rejection, JT Foxx decided to start his own opportunities for small businesses and called it "Mega Partnering". The conference has since grown to include small entrepreneurs from all over the world, and raises money for charitable initiatives, keeping with the philosophy, "Learn, Earn, Return". Mega Partnering attendees have included Mayor Rudy Giuliani, Gene Simmons, Kevin Harrington, Former Prime Minister Brian Mulroney, George Ross, Wayne Allyn Root, Stedman Graham and Bruce Buffer. (Videos of the conference speakers are available for free at http://www.MegaPartnering.com). Mega Partnering is committed to improving the state of the business world by engaging small businesses, real estate investors, internet marketers, and other leaders of society to shape partnerships and life-long relations.
Mega Partnering V
Mega Partnering V is an invitation-only event, May 3-6 in Dallas, Texas that will feature a business insider's WOW tour of Dallas Cowboys Stadium that offers our VIP guests the opportunity to get inside the brilliant business mind of Jerry Jones. Guests will also experience talks from the top wealth innovators and leaders in the world, and a private acoustic mini-concert by Bret Michaels, followed by a charity auction to raise money for the Eric Trump Foundation (aiding St. Jude Children's Research Hospital). To request an invitation, please visit http://www.megapartnering5.com
For media requests, interviews or questions please email Media(at)MegaPartnering(dot)com