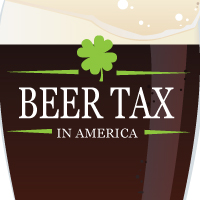 Bainbridge Island, WA (PRWEB) March 15, 2012
According to BeerServesAmerica.org, the U.S.brewing industry pays over $44 billion in business, personal and consumption taxes, including $5.3 billion in excise taxes and $5.8 billion in sales, gross receipts, and other taxes. Beer tax rates vary drastically by state and six states have not changed their beer excise tax in 50+ years.
Avalara, the market leader and visionary in sales tax automation for businesses of all sizes, distills this and other interesting tidbits in an unfiltered infographic that looks at beer tax since 1862, when the Internal Revenue Act first taxed beer to help finance the Civil War.
About Avalara
Avalara is the leader and visionary in sales tax automation for businesses of all sizes. It simplifies the complexity associated with sales and use tax and – in the process – makes compliance achievable by all.
Avalara partners with nearly 170 of the world's leading accounting and commercial software publishers to accomplish this. Its web-based offering provides the most complete set of transactional tax compliance services available, including tax calculation, exemption certificate management and returns processing. It also offers 1099 filing and reporting.
Established in 2004, Avalara is a founding member and Certified Service Provider of the Streamlined Sales Tax initiative and one of the fastest-growing companies in America. It employs more than 275 professionals at its headquarters on Bainbridge Island, WA and offices in Seattle; Irvine, San Diego and Rocklin, CA; Falls Church, VA and Pune, India.
# # #