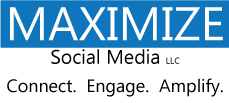 We hope those businesses interested in growing their Facebook presence will contact us so that we can setup a strategy session to show how we can save them not only time but money," said Craig Collins, Senior VP of Maximize Social Media LLC
Los Angeles, CA (PRWEB) March 15, 2012
Social media agency Maximize Social Media LLC announced today that its new Facebook Conversion program is progressing well with many brands successfully transitioned to the Timeline for Brands platform.
"We are pleased that our company has been able to help our existing clients' through this transition but also take on many new clients who are looking for a solution to the ever changing Facebook landscape," said Chris McLaughlin, CEO of Maximize Social Media LLC. "Our Facebook Timeline for Brands Conversion program ensures that businesses not only have the right tools but also are able to take advantage of the great new layout that Timeline now affords brands," he said.
Maximize Social Media's Timeline Conversion program is available to businesses that typically spend a minimum of $1,500 a month on Facebook for both engagement and advertising. Interested businesses are invited to request a no obligation strategy session with a member of the Maximize social media consulting team by visiting the following webpage:
http://maximizesocialmedia.com/strategysession
The session will provide specific action items to increase the flow of targeted leads, improve client retention, and virally generate ongoing client referrals.
The team at Maximize provides both daily newsfeed engagement and strategic Facebook Pay Per Click advertising to ensure brand growth. "We're excited that Facebook Timeline reemphasizes everything that we've been telling our clients – that content continues to be king, and that Facebook is expanding its reach in very smart ways to enable advertisers to tap into new clients," noted McLaughlin. "Business leaders looking for a solution to their conversion challenges will find comfort in knowing that we're a well diversified agency that's in over 40 different verticals," he said.
Craig Collins, Senior Vice President of Maximize Social Media, said that the social media marketing firm recently held a tutorial webinar for those interested in making the shift. "What we discovered in our Facebook Timeline for Brands tutorial is that social media managers are incredibly busy and need to spend more time working on their business instead of in their business. At Maximize we help those involved in social media management do more with less – by outsourcing the day to day work to our company they can focus on more important matters," he noted.
"We hope those businesses interested in growing their Facebook presence will contact us so that we can setup a strategy session to show how we can save them not only time but money. Our Facebook ad management system alone will save companies thousands of dollars, not to mention the workload involved in Facebook ad management," Collins said.
Businesses that are interested in Maximize's Timeline for Brands Conversion Program are invited to contact the social media agency at http://www.maximizesocialmedia.com
About Maximize Social Media LLC
Maximize Social Media (http://www.maximizesocialmedia.com) is a leading provider of social media management services for clients in over 40 different verticals. With offices in Florida and Los Angeles, Maximize provides social media management and Facebook advertising management for clients in English speaking countries such as the US, Canada, and Australia. The company also features social media management outsourcing for busy social media mangers looking for additional assistance on a white label basis.