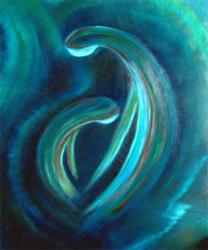 ...through grace we can release our personal and/or political agendas to allow for a miraculous solution that is inclusive of all in its healing.
Wisconsin Dells, WI (PRWEB) March 15, 2012
A Course In Miracles International announced today that the Workshop "Unleashing the Potent Force for Peace" will highlight one of the events scheduled to take place in Wisconsin Dells, WI for the celebration of International Forgiveness Week and the Weekend of Perfect Peace. Conducted by acclaimed teachers of A Course In Miracles, Joan Cravener and Glad Hancock, the workshop is designed to be a practical application to the specific scenarios that confront us to forgive personally, socially, and politically. Explains Cravener, "Forgiveness is an individual exercise in the integrity of mind. It requires a gutsy admission of the personal pain that any grievance breeds in us. Finally, forgiveness becomes a personal necessity in us to relieve our own suffering."
Hancock and Cravener individually have traveled widely in the USA, Europe, and South America teaching enlightenment through the application of A Course in Miracles. They have teamed together for this event because of their shared conviction of the necessity to unleash a global force for peace. "A Course In Miracles International" explains Hancock, " is a perfect vehicle to host this event. Forgiveness is a world-wide imperative. Conflict is not just an issue in tribal genocide in the Sudan, or in the incessant exchange of revenge that threatens to ignite into global wildfire in the Middle East. It smolders in the domestic violence of our neighbors, in the stress of our returning troops from Afghanistan, and in the impatience we experience with our partners and loved ones. Grievance and conflict is the secret ferment underlying the human condition. We want to confirm that there is a complete, unopposed resolution to the human dilemma of conflict, that is achieved through forgiveness."
Contributing their time freely for this event, Cravener and Hancock agree that empowering the nature of forgiveness is a natural extension of their own personal transformative experiences of forgiveness. Their workshop "Unleashing the Potent Force for Peace" teaches that through grace we can release our personal and/or political agendas to allow for a miraculous solution that is inclusive of all in its healing.
Cravener noted that they will be using A Course in Miracles, because "it offers to each of us through experience a radical alternative to our past identification with victimization and conflict. The Course challenges us to test our human thought system beside the Truth of Oneness. Where else is an invitation to a new experience such a confrontation to everything we have believed? We hope you hear it as an invitation to join us in September." From Chapter 22 of A Course in Miracles:
"Only the different can attack. So you conclude because you can attack, you and your brother must be different. Yet does the Holy Spirit explain this differently. Because you and your brother are not different, you cannot attack. Either position is a logical conclusion. Either could be maintained, but never both. The only question to be answered in order to decide which must be true is whether you and your brother are different. From the position of what you understand you seem to be, and therefore can attack. Of the alternatives, this seems more natural and more in line with your experience. And therefore it is necessary that you have other experiences, more in line with truth, to teach you what is natural and true."
International Forgiveness Week and Weekend of Perfect Peace will be celebrated from September 14 - 23, 2012.
For more information about activities planned for the event and how you can participate, visit the website: http://www.forgivenessweek.org/participate.php.
###