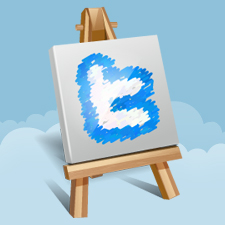 Houston, TX (PRWEB) March 15, 2012
For many people, blogging is just a hobby or an outlet for emotional events such as breakups and love encounters. However, a large percentage of people consider blogging as an integral part of work and business. Some even choose blogging as their long-term career. For hardcore bloggers, Downtweet can be a professional visibility solution. Its simple user interface yet high connectivity rate levels the Twitter software competition.
Twitter users can be divided in several categories. The most distinguishable part of these categories is passive users. These users do not care about having too much followers or tweeting every now and then. They have Twitter accounts because of trends, peer pressure, and some informational tweets. Downtweet fits these passive users perfectly. It has been noted that some of these passive users are active bloggers.
Downtweet operates on a simple mechanism: a user searches for an interesting tweet, visits the website source of the tweet, and embeds the Twitter widget if he has a blog. There are various categories that can be explored, such as business, humor, food, gossip, and even tweets from famous celebrities. Once a user clicks a category, tweets will be displayed in a matter of seconds. There are currently two active panels for searching—the third one requires a log-in method using Twitter. Downtweet even looks like Twitter, so users will become more comfortable all the time.
A collective Downtweet study indicated that embedding the widget to any blog brings in up to 60% improved visibility. This is possible because of the entertaining tweets that the visitors can discover. Some people also mentioned that Downtweet is more user-friendly compared to other Twitter applications found online. This factor has always been combined with the way posts are published in every blog. The study also pointed out that most users of Downtweet are students and regular employees.
People are also comfortable with the fact that Downtweet is some sort of a Twitter tag search. They get to pick the best tweets and use them for their own. Users expect that Downtweet will continue to have more developments in the coming months.
About Downtweet
Downtweet.com has developed live Twitter software for any website or blog. Any site can add a Downtweet widget in a matter of seconds. Downtweet.com also acts as a Twitter portal for users to get instant Twitter streams. Downtweet widget users have the ability to customize the look of feel of Downtweet to fit the style of their website or blog. Downtweet is a free service.
Find Downtweet on Twitter
http://www.twitter.com/downtweet1
http://www.downtweet.com