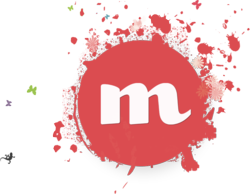 Our goal is to provide a better way for people to track and engage with the things that interest them
London, UK (PRWEB) March 15, 2012
CircleMe, the social network that connects you to the things you love and to people around the world who share your interests, is opening today to the public its website (http://www.circleme.com) after six months in closed beta.
The website will be accompanied at launch by a mobile app for iPhone that extends to the physical world CircleMe's focus on the expression and discovery of things we like. Users of the app will be able to 'plant' around town any item they chose (e.g. a song, a book, a movie, a venue, a famous person) along with an associated message for others to enjoy. People can then actively explore what has been publicly planted near them. They will also get alerted automatically when they walk by a plant from someone in their trusted network, even when the phone is in their pocket.
CircleMe is not a social network in the traditional sense
Prominent NY-based venture capitalist Fred Wilson recently asked 8th graders: "if you had the coding skills to build anything, what would you build?" One answer from an eighth grader was that "he wanted to build a better social network, one that was based on the things that interested him and one that would connect him with kids around the world that were interested in the same things." *
"We had the same vision and luckily also the coding skills. CircleMe is an inspiring social network that connects you first of all with … yourself, i.e. with all the cultural items that contribute to shape a person's identity" explains CircleMe's founder and Executive Chairman, Erik Lumer. "Our goal is to provide a better way for people to track and engage with the things that interest them. At the same time, CircleMe makes it easy to connect with people that have overlapping tastes, discover new things and expand one's cultural horizons."
Ambient discovery has finally arrived
A new breed of smartphone apps is coming to market, leveraging location-based technologies to provide an automatic 'ambient sensing' of what occurs nearby. For instance, much attention in recent days has been given to the crop of apps that alert you when like-minded people are nearby. In this context, the CircleMe iPhone app opens an entirely new space of possibilities, by letting people plant around town and automatically discover anything of potential interest.
"The use cases for plants are virtually infinite: recommending a good book at the bookstore or an ongoing exhibit in a museum, highlighting a place where a famous person used to live, leaving surprises to friends like a song that they can immediately listen to when stumbling upon the plant, and so on - states CircleMe's CEO, Giu D'Antonio – Such planting behavior could become a game changer on how the physical and digital worlds get coupled to foster serendipitous discoveries".
*http://www.avc.com/a_vc/2012/03/the-­‐next-­‐generation.html
About CircleMe
CircleMe is pioneering a new generation of social networks based on all the things you like rather than simply who you know. Besides a world-class user interface design, the service is also powered by cutting-edge semantic and social recommendation technologies that provide a leap forward in our ability to discover new information and people of personal interest.
The company behind CircleMe, Cascaad Ltd/Srl, was founded by Erik Lumer, former researcher (Xerox Parc and Stanford University) turned serial entrepreneur (co-founder and CEO of Babelgum). Giuseppe D'Antonio, CEO of Cascaad, brings many years of business experience at digital companies both small and large (Google, Dada, Manhattan Associates). The company has a staff of 11, with offices in London (UK) and Milan (Italy). It has raised $2.5 million in funding from VC firm Innogest Capital.
For further information contact:
CircleMe Press Office
+44 7837543247
press(at)cascaad(dot)com
http://press.circleme.com