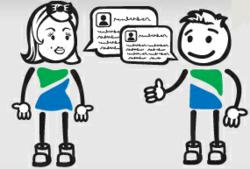 if you'd like to make your mum's day in a very unusual way this Mother's Day, here are Lending Stream's top ten gift ideas.
London, UK (PRWEB UK) 16 March 2012
Mother's Day can be traced back to ancient Greece, where celebrations took place in honour of Rhea, the Mother of the Gods. During the 1600′s, the early Christians then celebrated a day to pay homage to Mary, the mother of Christ. Over time, the concept was then expanded in to include all mothers. Celebrated on the 4th Sunday of Lent "Mothering Sunday" is now an opportunity to honour all mothers.
So if you'd like to make your mum's day in a very unusual way, here are Lending Stream's top ten gift ideas (simply copy and paste the links into your browser):
1. For providing the ultimate buzz, how about a helicopter ride? And the good news is mum can take up to five friends, so dad can go too! Read more at iwantoneofthose.com/10481761.html
2. If mum fancies something a little sedate, but still likes the idea of reaching for the sky, then a hot air balloon ride might be just the ticket. Find out more at goballooning.co.uk/
3. Most mums love a good pampering, but many don't get the chance. There are plenty of options and locations available at treatme.net/pamper-days/health-spas?gclid=COu18eLjwK4CFeYhtAodQ0tGsw
4. If you'd like to browse a selection of particularly unusual gifts – from an alarm clock that runs away in the mornings, to a 'Cat DJ Scratching Deck', have a browse at suck.uk.com/category/all/
5. If you're mum's a dab hand in the kitchen, consider a unique cookery course with professional chef and TV personality Lesley Water's at her cookery school which is set in the idyllic West Dorset countryside: lesleywaters.com/
6. For a particularly unusual gift, how about a ghost hunting session? Complete with hosting from mediums and paranormal investigators, sessions are available at 120 of the most haunted locations around the UK: hebrilliantgiftshop.co.uk/shop/product/details/show.action?pdLpUid=KP117&pdBoUid=5491&lpgUid=&affinity=true#colour:,size:.
7. For mum's into reading, she, along with members of your family can star in one of the world's most loved novels, Pride and Prejudice: gonedigging.co.uk/unusual-gifts/personalised-classics/pride-and-prejudice-personalised-classic/
8. Most mums love reliving family memories, and a great way of bringing all those pictures of family fun together is a photo collage picture: collagecompany.co.uk/index.php?/?gclid=CPzqqv-rwK4CFcwTfAod_Ed5XQ
9. For animal loving mums, you can take your pick of adopting anything for her from a donkey to an elephant at gonedigging.co.uk/unusual-gifts/adopt-an-animal/
10. And if cash is short, notonthehighstreet.com/themes/mothers-day-gifts-under-30 has a great selection of gifts, all available for under £30.
And speaking of cash shortage s, don't forget that if you don't have the cash for mum's special gift, you can apply for a Lending Stream short-term loans 24/7, 365 days a year and have the money will be in your account within minutes.
Lending Stream is different from conventional payday loan companies because it offers much longer periods in which to pay back loans of up to £1000, making the whole loan experience less stressful and more manageable since the repayments are made in much smaller easy instalments.
A short-term loan provided by Lending Stream, unlike other payday loans, can be paid back anytime over a period of six months. This allows the borrower more time to pay back the short-term loan comfortably without upsetting their monthly budget. Lending Stream customers often repay early and are able to save on interest charges as a result.
And with the ability to borrow between £50 and £1,000 you can go all out to make a very special day for your mum!

For more information please contact:
Bill Hunt
Bill Hunt Public Relations
bill(at)billhunt(dot)co(dot)uk
t: 07956 531515.