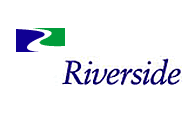 We're excited about the initial investment," said Riverside Senior Operating Partner Mike Michienzi.
(PRWEB) March 15, 2012
The Riverside Company has acquired DentalPlans.com Inc., a direct-to-consumer marketing and e-commerce platform for dental savings plans. Based in Plantation, Florida, the company provides online tools that help consumers select the best dental savings plans for them. As the clear leader in the market, its members have access to discounts of 10% to 60% on most dental care procedures at 100,000-plus dentists nationwide.
DentalPlans.com serves members in the U.S., UK and Puerto Rico. The company boasts high member satisfaction thanks to its convenient dental plan comparison tools, flexibility, broad range of plan options, price transparency and excellent customer service, all of which combine to deliver significant value for its members.
"DentalPlans.com is already the dominant player in the online direct-to-consumer dental savings plan market, but we see a lot of room for it to grow," said Riverside Partner Kristin Newhall. "Because of the tremendous value of its service, we think it can add new customers to its existing suite of offerings while exploring further growth areas."
No other company provides a true national comparison shopping experience with DentalPlans.com offering seven times more plan options than its nearest competitor. Its commitment to helping members and guests find the best dental savings plan is demonstrated by very high customer satisfaction. The company is further separated by its unique combination of technical acumen, regulatory knowledge, and deep network relationships.
"We're excited about the initial investment," said Riverside Senior Operating Partner Mike Michienzi. "But we're even more excited about investing time and resources to accelerate growth at DentalPlans.com. This company has a lot of untapped growth potential."
The transaction is Riverside's sixth acquisition of 2012.
Working with Newhall and Michienzi on the transaction for Riverside were Vice President Steve Burns, Senior Associate Spencer Moore, and Associate Maximilian Moehlmann. Partner Robert Landis originated the opportunity for Riverside. Partner Anne Hayes worked on financing the transaction for the firm.
MidCap Financial and Babson Capital provided financing for the transaction, and Jones Day advised Riverside. Investment bank Petsky Prunier represented DentalPlans.com in this transaction.
The Riverside Company
The Riverside Company is a global private equity firm focused on acquiring growing businesses valued at up to $200 million (€200 million in Europe). Since its founding in 1988, Riverside has invested in more than 280 transactions. The firm's international portfolio includes more than 75 companies, and it has $3.2 billion/€2.5 billion in assets under management. (http://www.riversidecompany.com or http://www.riversideeurope.com)
# # #