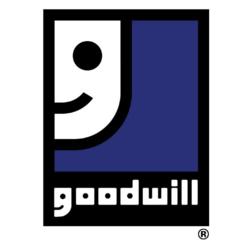 Goodwill is providing AVAPE leaders with the tools to launch, sustain and grow sites that will serve vulnerable populations in Sao Paulo, Brazil."
Rockville, MD (PRWEB) March 15, 2012
Goodwill Industries International has announced it will partner with AVAPE, a workforce development leader in Brazil that provides services to people with disabilities and others with challenges finding employment. The capacity-building project, known as Goodwill Brasil, will be supported with funding from the Caterpillar Foundation over the next three years in the amount of $500,000.
Nearly one-third of Brazil's population continues to live in poverty, and serious environmental challenges are mounting. To help address these challenges, Goodwill will equip AVAPE with the tools and systems needed to operate a sustainable donated goods retail enterprise. The money that AVAPE earns through these operations will allow the organization to increase its capacity to provide job training, employment and additional support services to people with disabilities, youth at risk for delinquency, and others in Brazil who are having difficulties gaining employment.
"As a proven, environmentally sound social services model that conserves national resources while providing employment opportunities for people with disabilities and disadvantages, Goodwill is providing AVAPE leaders with the tools to launch, sustain and grow sites that will serve vulnerable populations in Sao Paulo, Brazil," said Jim Gibbons, president and CEO of Goodwill Industries International. "The aim is to continue to expand these services to other cities over the next few years."
Despite the Brazilian government's attempt to mandate that businesses hire persons with disabilities, the latest government study reports that the disability hiring quota law is less than 24 percent fulfilled. Goodwill Brasil will help adequately train this population on a large enough scale to meet the growing need. The project will also involve members of the private sector, who will serve as financial investors, employers of productive employees with disabilities, and sponsors of employee donation drives.
"We are proud to partner with Goodwill and AVAPE in this project, focused on people with disabilities and their inclusion in the market," said Luiz Calil, Caterpillar Brasil Country manager. "This partnership will allow the access to professional training, increasing the employment possibilities and improving the quality of life for those Brazilians."
Goodwill Brasil will improve the nation's environmental impact by encouraging people to reuse and repurpose the useable clothing and household items they no longer need by donating them to Goodwill. Goodwill Brasil will continue to replicate and advance, with the goal of educating the Brazilian population on how donations impact both people and the planet.
For more information, visit http://global.goodwill.org