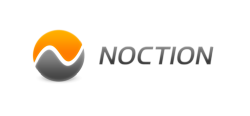 Palo Alto, California (PRWEB) March 19, 2012
Noction, a technology company specialized in Network Intelligence, today announced release 1.2 of its Intelligent Routing Platform (IRP), designed to improve network performance metrics, and decrease the cost of running a multi-homed BGP network.
Due to increased demand in the Netflow/Sflow support, Noction has fully implemented support for all major Netflow protocol variations. Netflow can completely replace the need of network traffic mirroring to a single, centralized location and decrease the TCO for Noction IRP.
Grigore Raileanu, Noction President, said: "Lots of networks cannot provide a full copy of their traffic due to the complexity of their topology and this is a huge inconvenience. We developed IRP Netflow traffic collector in order to overcome this."
IRP 1.2 main features include:
· Complete support for Netflow/Sflow, in both performance and cost improvements mode;
· Complete support for partial peering and public exchanges;
· More Intelligence in the Cost Improvements algorithms;
As a result, IRP enhances network performance by an average of 30-50 %, reduces latency by approximately 30% , and decreases the bandwidth cost by 20-50% per month.
About Noction
Noction is a privately funded technology company with offices in Palo Alto, USA and Chisinau, Moldova. Founded in 2010, Noction is a fast-growing company with more than 10 employees in North America and Europe. For more information, please visit http://www.noction.com/news/noction_irp_release_12 .
Contact Information
Press Relations:
Dana Muntean
Noction, Inc.
(650) 618-9823
pr(at)noction(dot)com