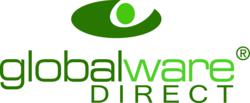 Haverhill, Massachusetts (PRWEB) March 20, 2012
GlobalWare Solutions today announced that in addition to its global eCommerce, fulfillment and forward/reverse logistics offerings, it is now providing customers enhanced revenue opportunities through its new inventory liquidation and asset recovery channel.
GWS Direct's refurbishing and liquidation services for excess stock, discontinued or refurbished inventory will help clients increase their revenue stream by selling these assets through B2C channels including eBay and Amazon, as well as B2B channels for bulk sales.
According to TechCrunch, consumer returns cost US manufacturers and retailers an estimated $16.7 billion in 2011. Surprisingly, only 5% of those returns are due to defective products. The other 95% of returns were due to consumer frustration or buyer's remorse. These returns, combined with the reality of shortened product lifecycles and the increased complexity of the global recycling regulatory landscape, present suppliers with serious logistics and financial challenges.
GWS Direct addresses these problems through strong, effective reverse logistics and asset recovery capabilities. The program's standard B2C process includes pricing recommendations based on market surveys, with an increasing discount until the excess stock is liquidated. GWS Direct provides listing, payment processing, reverse and forward logistics, and customer support services with clear visibility via global inventory and sales reporting.
GWS Direct's excess inventory liquidation, asset recovery and sales suite is a logical extension of the worldwide supply chain expertise GlobalWare has been providing clients for more than 30 years.
Companies from around the world select GlobalWare to help them market, sell and deliver their products online. GlobalWare's flexible eCommerce platform enhances the consumer's experience and empowers clients, resulting in faster time to market, greater profitability and increased customer satisfaction. Combed with GlobalWare's global supply chain solution, clients have an end-to-end platform to help reduce costs, accelerate revenue and expand any firm's global footprint. For over 30 years GlobalWare has been helping companies optimize their value chain.