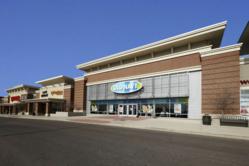 Fairlane Green is near 100% occupancy, the majority of its tenants are well-known national retailers performing well above national averages, and it is located at a prime retail location within the trade area.
Phoenix, AZ (PRWEB) March 15, 2012
Cole Real Estate Investments (Cole), one of the nation's leading investors in high-quality, income-producing retail, office and industrial real estate assets, announced the acquisition of Fairlane Green, a 270,000-square-foot retail power center located in Allen Park, MI. The property, which Cole purchased for $47 million, is 97% occupied and situated in a thriving destination retail trade area south of Detroit, accessible to more than 355,000 residents. "This acquisition has many of the attributes that Cole seeks as an investor in multi-tenant retail properties," said Scott M. Holmes, senior vice president, acquisitions, multi-tenant retail, who represented Cole in the transaction. "Fairlane Green is near 100% occupancy, the majority of its tenants are well-known national retailers performing well above national averages, and it is located at a prime retail location within the trade area. These factors make the purchase of Fairlane Green consistent with our disciplined investment strategy."
Constructed in 2005, Fairlane Green is home to TJ Maxx, Bed Bath & Beyond, Barnes & Noble, Michael's, Old Navy, Ulta, Pier 1 Imports, The Gap, Five Below, Famous Footwear, Panera Bread, Bath & Body Works, dressbarn and Carter's, among others. National restaurants On the Border, Chili's and Longhorn Steakhouse also operate within the center, pursuant to ground leases. Overall, national retailers occupy 89% of the property. Fairlane Green is shadow-anchored by an adjacent Target store, which drives additional retail traffic to the property.
The shopping center is located on Fairlane Drive in Allen Park, between I-94 and the Southfield Freeway, in a historically strong retail corridor. Allen Park is part of the "Downriver" communities of the Detroit metropolitan area, a collection of 18 suburban cities and townships located south of Detroit along the western shore of the Detroit River. The Ford Motor Company has long been an integral part of Allen Park, with many corporate offices and R&D facilities located within the city limits.
Ben Wineman, principal of Mid-America Real Estate Corporation, represented the seller.
Other recent multi-tenant retail acquisitions completed by Cole include Indian Lakes Crossing in Virginia Beach, VA (65,000 SF/$14.2 million); Kyle Marketplace in Kyle, TX (219,000 SF/$45 million); The Parke in San Antonio, TX (90,000 SF/$7.25 million); Silverado Plaza in Tucson, AZ (78,000 SF/$9.25 million); Cleveland Town Center in Cleveland, TN (153,000 SF/$17.65 million); Crossroads Marketplace in Warner Robins, GA (77,000 SF/$11.25 million); Shoppes of Sugarmill Woods in Homosassa, FL (53,000 SF/$8.1 million); Midtowne Park in Anderson, SC (167,000 SF/$25.6 million); and Belleview Plaza in Pensacola, FL (83,000 SF/$8.2 million).
About Cole Real Estate Investments
Founded in 1979, Cole Real Estate Investments is one of the most active acquirers of core real estate assets, managing one of the country's largest portfolios of retail properties. Cole primarily targets net-leased single-tenant and multi-tenant retail properties under long-term leases with high credit quality tenants, as well as single-tenant office and industrial properties, using a conservative investment and financing strategy. At the end of 2011, Cole-related entities owned and managed more than 1,600 assets representing approximately 60 million square feet of commercial real estate in 47 states with a combined acquisition cost of approximately $10 billion.
Follow Cole on Google+ and Twitter @ColeRealEstate and @ColeCapital.
Forward-Looking Statements
Certain statements in this press release may be considered forward-looking statements that reflect the current views of Cole Real Estate Investments and Cole's management with respect to future events. Forward-looking statements about Cole's plans, strategies and prospects are based on current information, estimates and projections; they are subject to risks and uncertainties, as well as known and unknown risks, which could cause actual results to differ materially from those projected or anticipated. Forward-looking statements are not intended to be a guarantee of any event, action, result, outcome or performance in future periods. Cole does not intend or assume any obligation to update any forward-looking statements, and the reader is cautioned not to place undue reliance on them.