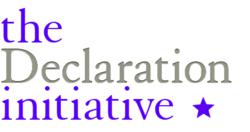 Life, liberty and the pursuit of happiness are ideals that all Americans should be able to experience
NEW YORK (PRWEB) March 19, 2012
The Declaration Initiative (TDI) announced it received multiple grants to further its facilitating work in local communities to greatly reduce trans-generational poverty within the United States. TDI works with poor residents to dismantle the destructive conditions that trap people in poverty.
The W.K. Kellogg Foundation, in Battle Creek, Mich., issued a $145,000 grant to TDI. Together, with a $50,000 grant from the California Endowment in Los Angeles, $195,000 will assist TDI's efforts to test pilot programs in targeted communities across the U.S. affected by long-term poverty.
"Fifteen percent of residents in the United States live below poverty levels and are blocked from accessing opportunities to life, liberty, and the pursuit of happiness. They live with chronically poor social, health, education and economic conditions," said Linetta J. Gilbert, co-leader of TDI. "With support from the W.K. Kellogg Foundation and California Endowment, TDI will launch pilot sites where we will assist key stakeholders, including local donors and not-for-profit staff, as well as families who repeatedly face conditions of poverty, to organize and focus private, public and personal resources. Together they can break the cycle of poverty in their communities within the next 15 years."
By 2026, TDI aims to get those in multiple generations of poverty engaged in productive, independent lifestyles. The 250th anniversary of the Declaration will be celebrated in 2026. By then, the aspiration that "all men" will have access to 'Life, liberty, and the pursuit of happiness" should be fulfilled.
"TDI's pilot programs arm entire communities with the resources and training necessary to help vulnerable families achieve economic stability," said Alandra Washington, deputy director for the Family Economic Security and Education and Learning programs at the W.K. Kellogg Foundation. "The foundation is proud to support an initiative so committed to creating conditions where families and children can develop to their full potential and forge their own pathways to financial prosperity."
TDI is launching multiple pilot programs in 2012 in communities most affected by trans-generational poverty. Community pilots will be places where TDI will engage with community leaders to help strengthen local decision-making, which will lead to comprehensive and permanently improved social, economic and health outcomes. Pilot communities will be connected to facilitate peer learning and experience sharing about adapting best practices and generating next practices to ensure access to opportunity for the poor. TDI will help communities participate in developing public and private policy intentionally designed to interrupt and break the culture of poverty in the US.
TDI's goal is to expand the community-based movement across the U.S. and create a national call to focus on the issue of poverty. By creating and inspiring a call to action, TDI's goal is that poverty in the U.S. is greatly reduced by July 4, 2026, the 250th anniversary of The Declaration of Independence.
"If this movement is successful, all Americans will have access to promises of The Declaration of Independence by 2026," said Gilbert. "Life, liberty and the pursuit of happiness are ideals that all Americans should be able to experience."
About The Declaration Initiative
The Declaration Initiative (TDI) is a movement that inspires members of American communities to invest together in assuring access to the promises of life, liberty and the pursuit of happiness for all by July 4, 2026, the 250th anniversary of the signing of our founding document. The goal is to raise a national sense of urgency to assist communities across the U.S. to enable the remaining 15 percent to arrive at parity for personal well being with the American middle-income population. For more information, please visit: http://www.declarationiniative.org.
About the W.K. Kellogg Foundation
The W.K. Kellogg Foundation, founded in 1930 by breakfast cereal pioneer Will Keith Kellogg, is among the largest philanthropic foundations in the United States. Based in Battle Creek, Mich., WKKF engages with communities in priority places across the country and internationally to create conditions that propel vulnerable children to realize their full potential in school, work and life.
About The California Endowment
The California Endowment, a private, statewide health foundation, was established in 1996 to expand access to affordable, quality health care for underserved individuals and communities, and to promote fundamental improvements in the health status of all Californians. The Endowment challenges the conventional wisdom that medical settings and individual choices are solely responsible for people's health. The Endowment believes that health happens in neighborhoods, schools, and with prevention. For more information, visit The Endowment's Web site at http://www.calendow.org.
###