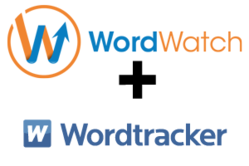 We're looking forward to getting more great PPC advice in coming weeks
San Jose, California (PRWEB) March 16, 2012
The second article in the series of AdWords strategy posts that the WordWatch team is writing for Wordtracker has been posted today. The most recent piece is about how to take advantage of the growing mobile search market using paid search.
"The last article did a good job driving traffic and raising awareness about both WordWatch and Wordtracker," Trace Ronning, media coordinator for WordWatch, said. "My hope is that we can build on that with this post and keep providing great content to their readers."
The article will appear on the Wordtracker Academy, which plays host to a wealth of SEO and SEM-related articles. Wordtracker also offers its subscribers keyword research tools for use in paid and organic search.
"We're really pleased to be working with WordWatch. The first article we published, showing how to use AdWords extensions, was really well received. Thousands of people read it. We're looking forward to getting more great PPC advice in the coming weeks," CEO of Wordtracker, Justin Deaville said.
The next WordWatch article for the Wordtracker Academy will be on the topic of keyword research.
About WordWatch:
Founded in 2009, WordWatch is an online AdWords bid management application designed for small business advertisers, marketing consultants and freelancers, and small agencies. The application simplifies the daily management of keyword bids and constantly optimizes a customer's AdWords account. WordWatch has offices in San Jose, Amsterdam and Krakow.
Related Links
http://www.wordwatch.com
http://www.wordtracker.com