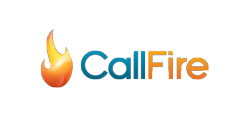 Santa Monica, CA (PRWEB) March 15, 2012
CallFire—a leader in the voice and SMS communications space—always makes an effort to be listening and responding to its customers' comments and suggestions. We have put together a new IVR hints and tips developer's guide and "Build My IVR" feature to making customizable phone trees and virtual receptionists applications.
What is an IVR? CallFire explains it on their IVR Designer Page: IVR stands for "Interactive Voice Response." It allows the system to read custom information using text-to-speech and to detect keypad inputs. IVR can be used to build systems such as virtual receptionists, custom appointment reminders, and advanced telephone surveys.
Building an IVR from scratch can be confusing, especially when it comes to the more advanced capabilities like creating and stashing variables, or integrating with Google Analytics. So for everyone who wants to build an advanced IVR that conducts surveys, routes calls, reminds customers of appointments, or any of a thousand other options — there is no longer that deterrent of it just being too difficult. Our IVR guide makes creating these applications easy.
In addition, customers can now have a CallFire specialist build out there IVR's for them at no additional. With the "Build My IVR" feature all customers have to do is fill out a small text box describing what they are trying to design, and one of CallFire's IVR specialists will be in touch shortly to help create it.
To get access to the feature, all individuals need to do is log into their CallFire account (or create one now without any signup fees or contracts), go to create a Hosted IVR capaign, click the "Build it for me" button, and then just describe their design in plain English. CallFire's team of IVR specialists will take it from there!
To read the entire article, click here.
CallFire is a Text and Voice platform that helps businesses reach customers, drive revenue and increase sales. We make telephone messaging simple. CallFire products include Business Text Messaging, Voice Broadcast, Toll Free Numbers, Local Phone Numbers, Call Tracking, IVR, Power Dialing for agents and more. Call analytics enable our 50,000 users to reach customers more often using text marketing, virtual numbers, autodialers and mobile messaging. To learn more about how to Grow your Business, visit http://www.CallFire.com.