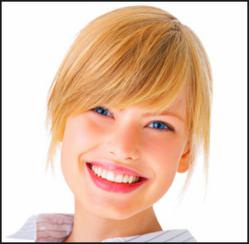 Latisse has been shown to encourage the growth of longer, thicker and darker eyelashes.
Park City, Utah (PRWEB) March 23, 2012
The makers of Latisse® have made TV's "Mad Men" Star Christina Hendricks their newest spokeswoman and representative of their annual Latisse® Wishes Challenge to benefit the Make-A-Wish Foundation. While that fact alone ups the bombshell's likeability factor, FaceForum.com explains why Hendricks – and other consumers of the product – might ultimately like what they see.
In a new online article, FaceForum.com explains that Latisse® is a prescription treatment for thin or otherwise unremarkable eyelashes. It is made by Allergan, Inc. The company also makes Botox® Cosmetic and Natrelle breast implants.
"Latisse® has been shown to encourage the growth of longer, thicker and darker eyelashes," says Shawn Miele for FaceForum.com. "Selecting Christina Hendricks as a celebrity rep was a smart move on Allergan's part. She's likeable, candid and beautiful."
"She's even openly admitted that long-term use of heavy makeup and false eyelashes have left hers a bit bare. What woman wouldn't look up to someone that honest?"
While cosmetics counters may be filling up with other thickening and lengthening products, FaceForum.com says Allergan's Latisse® provided consumers with the first, pharmaceutical-grade solution to hypotrichosis – inadequate or insufficient lashes.
"Allergan has sold more than 2.5 million bottles of Latisse® to date," adds Miele. "Essentially, it encourages lash growth that's noticeable over time. Similarly, when consumers discontinue use, their lashes take on their former appearance over time."
"It's the kind of product which should be used nightly, with full results usually seen in four months' time. Lashes first appear longer, then thicker and eventually darker."
In a clinical study conducted by Allergan, 50% of patients who received Latisse® treatment got noticeably improved lashes within two months.
But, FaceForum.com says, consumers should weigh the product's risks and benefits together in consultation with an experienced, board-certified plastic surgeon since knowing how to safely and effectively apply the product is essential for good results.
"One serious risk interested consumers should consider," explains Miele, "is whether using Latisse® will interfere with their use of prescription drugs which relieve eye pressure problems caused by glaucoma or ocular hypertension. Lumigan® is one example. Upcoming eye surgery could also rule out your ability to use the product."
Consumers can read the full article and learn more about the risks and benefits of Latisse® online at FaceForum.com. Facial cosmetic surgery procedures can be explored there, as well. The site also plays host to a board-certified surgeon database and active user discussion board.
About FaceForum.com: "Ask questions, get answers and share your experiences!" As the premier Facial Cosmetic Plastic Surgery Forum & Information Website, Face Forum provides consumers with timely answers to cosmetic surgery questions like: What's new? Is this procedure right for me? How much will it cost? We also offer FREE, 24/7 access to our board-certified surgeon database and our active user discussion board.
SOURCE INFO: Christina Hendricks (Mad Men) new LATISSE spokeswoman
http://www.contactmusic.com/news/christina-hendricks-becomes-latisse-spokesperson_1224688