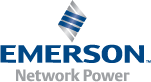 Columbus, Ohio (PRWEB) March 16, 2012
Emerson Network Power, a business of Emerson and a global leader in maximizing availability, capacity and efficiency of critical infrastructure, will present a tutorial on using Data Center Infrastructure Management (DCIM) to optimize the performance of the data center during AFCOM Data Center World Spring. The all-day tutorial, "Optimizing Availability, Capacity and Efficiency with DCIM," is scheduled for 8:30 a.m.-3 p.m., March 19, at the Mirage Hotel and Event Center in Las Vegas.
Virtualization has been a boon to data centers, but the practice limits visibility into the impact of high-density servers on the physical infrastructure. That lack of visibility triggers an all-too-common chain of events: it prevents data center managers from predicting demand on physical systems, which leads to built-in capacity buffers to preserve availability, thereby eliminating the ability to utilize the full capacity of infrastructure equipment. Fortunately, DCIM strategies that will increase visibility, lower the cost and complexity of data center management, and promote higher levels of performance and availability are on the horizon.
Emerson Network Power's tutorial will provide the insight needed to take full advantage of everything DCIM has to offer. Attendees will learn how new DCIM paradigms are enabling the holistic management of the data center and discover actionable strategies and ready-to-implement techniques for optimizing availability, capacity and efficiency. Topics will include strategies for identifying unexposed threats and enhancing availability; asset management processes for understanding the relationships between assets in the data center to better manage change; and how to delay capital expenditure and improve efficiency by freeing up capacity within existing data center assets.
Four Emerson Network Power executives will present the tutorial. They are: Blake Carlson, vice president of global IT markets, Emerson Network Power, Avocent products and services; Jason Gloeckner, global controls precision cooling manager, Liebert products, Emerson Network Power, Liebert precision cooling business; Peter Panfil, vice president and general manager, Emerson Network Power, Liebert AC power; and Matthew Zieg, manager, product marketing, Avocent products and services, Emerson Network Power.
For more information on the tutorial or other Data Center World activities, visit http://www.datacenterworld.com. For more information on DCIM or other technologies and services from Emerson Network Power, visit http://www.EmersonNetworkPower.com.
About Emerson Network Power
Emerson Network Power, a business of Emerson, delivers software, hardware and services that maximize availability, capacity and efficiency for data centers, healthcare and industrial facilities. A trusted industry leader in smart infrastructure technologies, Emerson Network Power provides innovative data center infrastructure management solutions that bridge the gap between IT and facility management and deliver efficiency and uncompromised availability regardless of capacity demands. Our solutions are supported globally by local Emerson Network Power service technicians. Learn more about Emerson Network Power products and services at http://www.EmersonNetworkPower.com.
About Emerson
Emerson, based in St. Louis, Missouri (USA), is a global leader in bringing technology and engineering together to provide innovative solutions for customers in industrial, commercial, and consumer markets around the world. The company is comprised of five business segments: Process Management, Industrial Automation, Network Power, Climate Technologies, and Commercial & Residential Solutions. Sales in fiscal 2011 were $24.2 billion. For more information, visit http://www.Emerson.com.