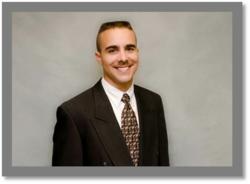 (PRWEB) March 16, 2012
The presentation will take place on April 18, 2012 from 1-2 pm EST. All individuals/organizations are invited to attend this webinar. The goal of the discussion is to equip organizations that undergo multiple compliance audits annually with guidance on how to better prepare for, schedule and undergo audits from external auditors.
Mr. Geiger will give an overview of the most common compliance standards that organizations face, and discuss similarities between the standards that can be leveraged to improve audit efficiency. He will also provide examples where the requirements of PCI DSS, SSAE 16 (SOC 1) and the Trust Principles of SOC 2 overlap and how to then use the overlapping requirements to reduce the impact of the audit on your organization. The webinar will conclude with practical recommendations that all organizations can employ to improve the audit process while strengthening the internal control environment.
Registration for the webinar is complimentary. Persons wishing to register for the webinar can register online at: https://cc.readytalk.com/r/xmcqrfxubnb8 or contact A-lign™ at info(at)alignsecurity(dot)com
**************
A-lign™ Security and Compliance Services, an information security audit and consulting company, is founded on the key principle that an unparalleled client service experience is the greatest differentiator amongst professional service firms. A-lign is registered with the PCI Security Standards Council as a Qualified Security Assessor Company. We specialize in assisting clients meet industry and government requirements including PCI DSS, FISMA, FFIEC, HIPAA and ISO 27002. In addition, we provide information technology management services to assist clients with security policy development, vendor management reviews and Information Security Officer outsourcing. With a unique blend of industry and audit experience, our security professionals have expertise in implementing as well as auditing information technology controls at companies ranging in size from small organizations, to Fortune 500 corporations.