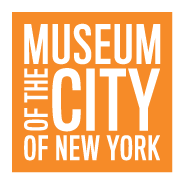 New York, NY (PRWEB) March 16, 2012
Creative urban and regional approaches to housing and development can generate solutions to problems that affect us both locally and globally, including climate change, economic instability and high unemployment.
Join us for a conversation, moderated by Michael Kimmelman, Chief Architecture Critic for The New York Times, with two leaders in the field. Shelly Poticha, Director of the Office of Sustainable Housing and Communities at HUD, has been at the forefront of the Obama administration's mandate to have HUD, the EPA and the Department of Transportation work together to support sustainable, affordable and livable community development. Jonathan F.P. Rose, is President of the Jonathan Rose Companies, an award-winning private sector leader in building and maintaining environmentally responsible and equitable communities, including Via Verde in the South Bronx. Rose and Poticha have collaborated for more than three decades on work ranging from individual buildings to regional plans.
Co-sponsored by Congress for the New Urbanism, New York Chapter and NYU Robert F. Wagner Graduate School of Public Service.
Reservations and Prepayment Required
$10 for Museum members, seniors and students; $15 for non-members
For more information or to register by phone, please call 917-492-3395.