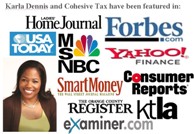 Irvine, CA (PRWEB) March 15, 2012
WinDS Synergy Conference in Irvine, California will offers 3 days of incredible content from speakers and experts sharing their insights, strategies and experiences to help people stay on the edge of life and business in 2012. The goal is to inspire, educate and equip attendees to move forward and be prepared for the opportunities and challenges that lie ahead.
Our Keynote Sessions Captivating and inspiring sessions are being featured keeping registrants thinking outside of the box. Attendees will learn about challenges and success during the keynote session. Everyone will leave this conference with ideas that can propel them to greater success in execution of their business Plans.
Networking Opportunities will be made available and will allow everyone to have the ability to be up-close and personal with the people in the know. WinDS make sure that the networking will be exactly what is expected and similar to past WinDS experiences, and even better! Learn all about how to "Keep Your Business On The Leading Edge".
Click Here To Register For The Conference.
Karla Dennis is the Founder and CEO of Cohesive Tax, which is a tax consultant firm. Karla Dennis is actively sought as a tax expert by the media and has been quoted by Smart Money, CNBC, Consumer Reports and MSNBC. She actively speaks to various business leaders, executive organizations, trade groups, community factions and civic gatherings and area Chambers of Commerce.