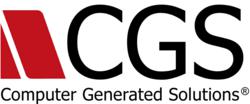 New York City, NY (PRWEB) March 16, 2012
In an article entitled, "Microsoft Dynamics AX: The Growing Need for an Integrated ERP Solution," Mathilde Sanson, Vice President of Microsoft Dynamics at CGS, reviews the reasons why Professional Services Organizations (PSOs) have the need for an ERP software solution that is tailored to their specific industry vertical. She also discusses the importance of obtaining a flexible integration partner that can help PSOs cut costs when implementing Dynamics AX and cites CGS's partnership with Alliance Life Sciences a prime example.
In the quest to find the best ERP solution, businesses are encountering many difficulties along the way. The complexities of most ERP and industry-niche solution software systems are immense, requiring years of full-time experience to successfully integrate. The ability of these systems to adapt to the needs of different industries as well as the range of expertise of the consultants are also hurdles that PSOs must continuously overcome.
"In addition to the core layer of functionality that spans industries and provides standard features, Microsoft's solution provides industry specific features such as project management dashboard and staggered revenue recognition, among others," says Sanson. "These functionalities are available because Microsoft has focused its AX platform around five key industries instead of trying to cater to every industry. Dynamics AX specifically targets professional services, manufacturing, distribution, public sector, and retail. For this reason it is truly a unique solution in today's market."
However, just choosing the right solution does not necessarily make for a successful application. Sanson also maintains that recruiting a versatile integration partner that can customize the solution to an organization's specific requirements is crucial.
"Companies should be searching for an implementation partner that can meet both the precise needs of their vertical and their unique company needs. If this is accomplished, it empowers organizations to anticipate and embrace change so their business can thrive," says Sanson.
This was illustrated when CGS partnered with Alliance Life Sciences (ALS) to implement a Microsoft Dynamics AX solution for the experienced management and technology consulting firm and dramatically cut their operating expenses and required labor force.
"CGS's Dynamics implementation was able to help ALS reduce their costs by 20% and decrease their Finance Administration staff by 75 people through a successful Dynamics AX implementation," said Sanson. We crafted a unique solution that facilitated the migration of their existing data from their shared system, as well as configure their new system enabling them to "hit the ground running."
CGS maintains a proven track record in managing your Microsoft Dynamics implementation; ensuring timely installation, lower startup and maintenance costs, and a faster return on investment.
You can access the article directly by visiting http://www.cgsinc.com/solutions/microsoft-dynamics/microsoft-dynamics-ax.html
Mathilde Sanson has been with CGS for three years as Vice President of Microsoft Dynamics. She has over 25 years of experience in ERP delivery and has been working with Microsoft Dynamics for the past 6 years.
About CGS
For more than twenty-eight years, CGS has enabled global enterprises, regional companies and government agencies to drive breakthrough performance through technology. Headquartered in New York City, CGS employs over 4,500 professionals in 20 offices in North America, Latin America, Europe and Asia. With global delivery capabilities, expertise across leading platforms and deep experience in multiple industries, CGS has become the IT partner of choice for thousands of organizations worldwide. CGS delivers a wide array of proprietary and third-party business applications, technology, business services and business process outsourcing solutions, including customer care, technical support and corporate learning & training. For more information please visit http://www.cgsinc.com.