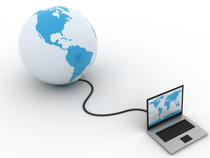 "The timing was right, and we're very excited about this new collaborative endeavor," said RegLink partner, Louise Zornoza. "Both organizations are focused on the same goal - keeping regulatory professionals informed."
Washington, DC (PRWEB) March 20, 2012
Worldwide members of the Washington DC based Regulatory Affairs Professionals Society (RAPS) will benefit from a new collaboration with RegLink through enhanced access to the worldwide news they need to know. "The timing was right, and we're very excited about this new collaborative endeavor," said RegLink partner, Louise Zornoza. "Both organizations are focused on the same goal - keeping regulatory professionals informed."
RegLink, a relative newcomer to the established life sciences news arena, is making its way onto the short list of "must have" news resources. RegLink's two e-weekly newsletters, the Global Drugs and Biologics Update and the Global Medical Device Update provide a uniquely user friendly round up of the "What's New" worldwide impacting drugs, biologics, and medical devices. The Global Updates cover regulatory, commercial, clinical and health technology assessment developments and link the reader to the source documents in key developed and emerging markets around the world.
RAPS, with over 11,000 members worldwide, is continually improving and innovating the ways that it communicates with its membership. Recently, it unveiled a new interactive website and transformed its longstanding and respected monthly Regulatory Focus magazine into a continuously updated electronic version with its own webpage and with a daily Regulatory Focus (RF Today) news e-mail. RegLink will serve as an additional resource for the revamped and updated Regulatory Focus offering.
About RAPS:
The Regulatory Affairs Professionals Society (RAPS) is a global membership organization of regulatory professionals in the rapidly growing medical device, pharmaceutical and biotechnology sectors. As regulatory professionals, RAPS members perform vital work in all areas of the healthcare product lifecycle, ensuring these products are safe and effective, while driving organizational strategy and sound decision-making. RAPS supports these individuals and the regulatory profession as a whole by providing education and training, certification, professional standards, research, knowledge-sharing, publications, networking and career development opportunities, and other valuable resources; and is committed to helping its members continually develop the knowledge and skills they need to excel.
About RegLink:
RegLink Associates, LLC is an online publisher of two e-weekly Global Updates that provide a round-up of the previous week's regulatory, clinical, reimbursement, commercial and health technology assessment developments worldwide. Its Global Drugs and Biologics Update and Global Medical Device Update aggregate the "What's New" from major markets around the world by country, region and topic with links to source documents and brief translation of title and content. RegLink offers a free 30-day trial to its Updates.