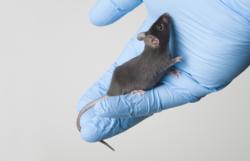 Our ultrasound systems are unique in the research field because studies on humans and animals can be conducted on the same core platform and imaging environment.
Richmond, BC (PRWEB) March 16, 2012
Ultrasonix Medical Corporation, a leading supplier of ultrasound systems for research applications, will be showcasing its products for the first time at the American Association of Cancer Research (AACR) 2012 conference in Chicago from April 1-4.
Featuring high frequency imaging and a complete pre-clinical solution, Ultrasonix provides one of the most flexible platforms available for ultrasound research. Ultrasonix research systems are compact, portable and fully customizable to include a range of new and upcoming technologies such as contrast imaging, elastography, plane wave imaging, strain imaging and photoacoustics imaging.
"Ultrasonix systems are ideal for cancer research studies because they offer innovative tools and a full range of software applications developed within the research community on our open and flexible architecture," said Kris Dickie, director of research and OEM. "Our ultrasound systems are unique in the research field because studies on humans and animals can be conducted on the same core platform and imaging environment."
Organizations around the world have been using Ultrasonix systems for biomedical and pre-clinical research for the past decade. About 50% of ultrasound research papers that are published are based on work done on the company's proprietary research platforms.
Dr. Kenneth Hoyt from the University of Alabama at Birmingham will be at the Ultrasonix booth on April 2 and 3 to discuss his study using contrast agents to detect early response to cancer treatments. He will speak to his poster titled Quantitative Volumetric Contrast-Enhanced Ultrasound Imaging: An Evolving Modality in Imaging Research. Dr. Hoyt's study on mice found encouraging results on the feasibility of using ultrasound to detect and monitor early antitumour effects in response to cancer drug therapy.
Ultrasonix research platforms offer key features for pre-clinical and small animal imaging:

Flexible range of frequencies enabling translational studies from phantoms and pre-clinical to clinical imaging
Advanced imaging modes such as Elastography, Strain imaging, 3D/4D imaging, Color Doppler, Pulsed Wave Doppler and Vector Doppler.
Dedicated acquisition module, SonixDAQ, with applications in the area of cancer treatment monitoring and assessment of inflammation
Ability to scan a wide range of animals including mice, rats and rabbits
Advanced beamforming techniques allowing flexible post-processing solutions
Multiple solutions: Small footprint cart and a portable system
Animal handling options – Ultrasonix offers integrated solutions for small animal imaging including anesthesia systems, imaging platforms and physiological monitoring
About Ultrasonix:
Ultrasonix has been a leading provider of dynamic ultrasound research systems for university and biomedical research for more than 10 years. The company also develops and manufactures diagnostic ultrasound imaging systems for clinical use. The company's systems are built on an open software platform that enables remote service and easy updates to keep current with advancements in imaging technology. Founded in 2000, Ultrasonix is a privately-held company headquartered in Richmond, British Columbia, Canada. http://www.ultrasonix.com.