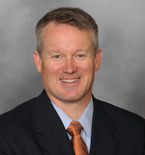 Our heart goes out to our friends and neighbors in Harrisburg, and we wanted to help this community as it begins to heal.
ALTON, ILL. (PRWEB) March 17, 2012
The Simmons Firm donated $10,000 to the City of Harrisburg Disaster Relief Fund to help residents begin to rebuild after an F4 tornado ripped through their Southern Illinois town last week, claiming the lives of seven people. The Simmons Firm is headquartered in Alton, Ill., approximately two hours north of Harrisburg.
The tornado was part of a storm system affecting the Midwest and South on Feb. 29, killing 14 people in four states. In Illinois, Gov. Pat Quinn has asked President Barack Obama to declare Saline, Randolph, Gallatin, Union and Williamson counties as disaster areas.
"Many of us at the firm have strong roots throughout Southern Illinois," said Simmons Firm Chairman John Simmons. "Our heart goes out to our friends and neighbors in Harrisburg, and we wanted to help this community as it begins to heal." Harrisburg Mayor Eric Gregg said he is extremely grateful to all the wonderful people who have reached out to his community, including the firm.
"We are incredibly grateful for the support from John Simmons and the Simmons Firm," he said. "I am touched to see how this crisis has brought out the best in everyone. This fund will be put to good use, supporting our recovery and putting lives back together."
He added he hopes to see the donation benefit the more than 30 youth who have been impacted or displaced due to the tornado.
Cash donations can be made by sending a check made out to "City of Harrisburg Disaster Relief Fund" to Legence Bank, P.O. Box 297, 502 N. Commercial Street, Harrisburg, IL 62946. Additional donations such as clothing, toiletries, food and others items are being accepted several area businesses in Carbondale, Benton, Marion and more.
For people interested in volunteering to help with clean-up, officials are asking people to call the Saline County Emergency Management Agency at 618-252-3732.
Simmons Law Firm/Add One
About Simmons Browder Gianaris Angelides & Barnerd LLC:
The Simmons Firm is a litigation firm with practices in asbestos, intellectual property infringement, personal injury, pharmaceutical injury litigation and commercial litigation. With offices in Illinois, Missouri and California, the firm has secured more than $4 billion in verdicts and settlements on behalf of thousands of individuals, families and businesses. In addition, the Simmons Firm has pledged over $15 million to cancer research and proudly supports its local communities through other charitable causes.