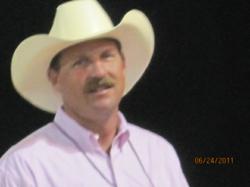 Santa Fe, New Mexico (PRWEB) March 16, 2012
With an eye on the future Cameron has made the move to establish his business, Cameron Veterinary Clinic, in a central business location in the Eldorado Community. For Cameron, an established business on Hutton Broadcasting radio stations, setting up his clinic at The Agora Center in Eldorado made the most sense.
Cameron Veterinary Clinic is a full-service veterinary hospital for all animals including dogs, cats, horses and other livestock. The clinic will provide medical care, emergency services, preventive medicine, vaccinations, ultrasound and x-ray examinations, general surgery, orthopedics and lameness exams, cryosurgery, standing surgery for large animals and dentistry for large and small animals in the facility at the Agora Center. Mobile services will continue to be provided as well.
Cameron has been practicing veterinary medicine in Santa Fe for 10 years, previously practicing in northern Arizona. He moved to the Santa Fe area in the early 1990's, working in the building design and construction fields before attending veterinary school at Colorado State University.
Many people may know Cameron from his mobile veterinary practice that has served northern New Mexico since 2008, his work at the Santa Fe Animal Emergency Clinic and his work with other veterinary practices in Santa Fe over the past 10 years.
About Cameron Veterinary Clinic
Established in January 2008, The Cameron Veterinary Clinic has a staff of experienced veterinary professionals. The clinic is headed up by Dr. Andy Cameron, a 2000 graduate of the Colorado State University School of Veterinary Medicine. Full service veterinary hospital care for large animals such as horses as well as dogs, cats and other assorted livestock is offered at the clinic, which is located at 7 Avenida Vista Grande, Suite B-1, Eldorado at Santa Fe.
Contact Information:
Lisa Vesper – Practice Manager
http://www.cameronveterinaryclinic.com
(505) 466-1540
About Hutton Broadcasting/SantaFe.com
SantaFe.com provides Santa Fe and visitors to Santa Fe alike the most current interactive platform for events, music, arts, business, dining and lifestyle. SantaFe.com is a division of Hutton Broadcasting, located at 2502 C. Camino Entrada, Santa Fe, NM 87507
Contact Information:
Scott Hutton
SantaFe.com/Hutton Broadcasting
(505) 471-1067 (Media inquiries only, please)