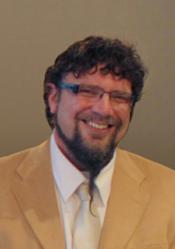 I've seen patients' lives literally change from the self-confidence they gain with a beautiful smile.
Seattle, WA (PRWEB) March 16, 2012
Marking the end of the fourth annual Sedation Safety Week, DOCS Education announced Robert Maddux, DDS, as the 2012 Sedation Dentist of the Year on Friday. Dr. Maddux, a sedation and cosmetic dentist in Hernando, MS, has been providing relief to anxious and fearful patients with sedation dentistry for the better part of a decade.
"Sedation dentistry is by far the most enjoyable and fulfilling area of my dental practice," states Maddux. "I've seen patients' lives literally change from the self-confidence they gain with a beautiful smile."
A graduate of the University of Tennessee College of Dentistry, Maddux has also received a Masters of Business Administration from the University of Canterbury. He was named one of America's Top Dentists by the "Consumer's Research Council of America."
Maddux is a Diplomate of DOCS Education, meaning that he has completed over 200 sedation cases and 200 hours of continuing sedation education—as well as submitted at least five accepted articles dental publications. He has completed courses in oral sedation dentistry, ACLS, advanced sedation, IV sedation and teen sedation with DOCS Education.
Dr. Michael Silverman, President of DOCS Education and Chairman of Sedation Safety Week, praises Maddux for his commitment to sedation dentistry and patient comfort. "Dr. Robert Maddux's dedication to his patients, family and safety is beyond reproach," Silverman states. "He has made extra efforts to obtain as much education as possible in the area of sedation and is always seeking ways to improve his own patient experiences."
In addition to his daily practice, Maddux enjoys participating in mission work all over the world. He has completed volunteer dentistry in Africa, Ukraine, Honduras, Cuba and Venezuela.
DOCS Education congratulates you, Dr. Maddux. Thank you for all you have contributed to sedation dentistry.
About DOCS Education
DOCS Education offers courses throughout the United States and Canada illustrating safe and effective techniques in oral, pediatric and IV sedation dentistry as well as emergency preparedness. Since 1999 our faculty has instructed over 20,000 dental professionals in these procedures, which affect patients of all ages. Based in Seattle, Washington, DOCS Education was founded to address the estimated 92 million Americans who are fearful of dental care.
###