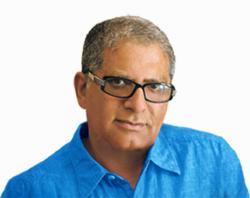 Seduction of Spirit is ideal for anyone who wants to begin or deepen their practice of meditation, yoga, and mind-body wellness.
Carlsbad, California (PRWEB) March 16, 2012
This April 22-28 at La Costa Resort & Spa, the Chopra Center's signature meditation and yoga retreat, [Seduction of Spirit, will have a special theme: "Music and Meditation." Live musical performances by a rich variety of renowned artists will be woven throughout this week-long event led by Chopra Center co-founder and best-selling author Deepak Chopra, M.D.
"For thousands of years, people from many cultural traditions have used music and meditation as profound tools to open to deeper levels of awareness, healing, balance, creativity, and insight," said Deepak Chopra.
"We are excited about combining the beauty and magic of live music with some of the core practices we teach at 'Seduction of Spirit,' including yoga, meditation, energy balancing, and the seven spiritual laws of success, Deepak Chopra said.
Seduction of Spirit has been one of the Chopra Center's most popular events for more than a decade, offering participants an opportunity to immerse themselves in a week-long retreat where they let go of accumulated stress and learn the Chopra Center's core lifestyle tools for health, well-being, and peace of mind.
At this April's "Seduction of Spirit: Music and Meditation" retreat, each day will feature live musical performances. Here are just a few of the highlights:

Each evening participants will celebrate with a different musical artist, including a performance of sacred music by world-renowned singer Snatum Kaur, an interactive musical journey led by Chants and Drums, and many other unique and talented performers.
Seduction of Spirit guests will deepen the union of body, mind, and spirit with live music at the daily Seven Spiritual Laws of Yoga classes – including the beautiful artistry of Beth Nielsen Chapman, an Emmy award-winning songwriter and musician
Musicians will perform lunchtime concerts as guests savor delicious Ayurvedic meals and enjoy the company of like-minded music lovers and meditators.
Seduction of Spirit will take place this April 22-28 at La Costa Resort & Spa in Carlsbad, California There are a few remaining seats, and guests are eligible to receive special resort rates that can be extended after the event so that they can stay and enjoy the many local attractions and activities in the San Diego area.
This April's [Seduction of Spirit: Music and Meditation is especially designed for anyone who wants to begin or deepen their practice of meditation, yoga, and other practices for releasing stress and opening to new levels of awareness, inner calm, clarity. It is also for those who love music and want to experience its power to enhance their daily practices and life.
For more information, call 888.736.6895, or [click here.
About the Chopra Center
The Chopra Center for Wellbeing was founded by Deepak Chopra, M.D. and David Simon, M.D. in 1996. Located in Carlsbad, California, the Center offers a wide variety of programs, retreats, and teacher training programs that integrate the healing arts of the East with the best in modern Western medicine. The Chopra Center has helped millions of people around the world find peace of mind, physical balance, and emotional healing. The website http://www.chopra.com is your starting point on the path to wellness.
Media Contact:
Kathy Bankerd
(760) 494-1609