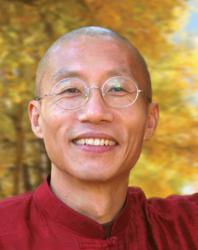 San Rafael, CA (PRWEB) March 15, 2012
Qigong Master Mingtong Gu of The Chi Center, leads a new course, Awaken the Dragon Within, on Saturday, March 17 , 10am – 6pm in San Rafael, CA, that can help fitness buffs and athletes move to the next level in their sport. Olympic athletes are distinguished by their ability to not only excel at fitness and endurance, but by their exceptional mental focus and vitality during workouts and the challenge of competition.
Qigong is the mind-body practice that builds focus, making and amplifying connections between the mind and body to discover new levels of purpose and vitality. This one-day class begins the journey for each student to awaken the dragon within and tap true potential. Learn directly from a Qigong Master, the movements, meditation and sounds that help the mind build new pathways, so that there is greater capacity for focus and connection between brain, body and environment. Learn how to cultivate greater energy for action. For the athlete looking for that next level, this course will be offered only one time this year.
The Awaken the Dragon Within Workshop will be held at the Unitarian Church in San Rafael, CA for $125.