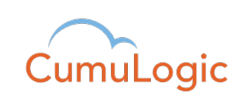 Cupertino, CA (PRWEB) March 19, 2012
CumuLogic, a Java Platform-as-a-Service (PaaS) software provider, today announced that it will offer a fully functional software license to accredited universities and academic institutions at no cost. PaaS is the fastest growing segment in cloud computing as it greatly simplifies application development and deployment on the cloud.
"Software technology innovation often originates within academic research projects, and by making CumuLogic PaaS accessible to universities, CumuLogic is making an important contribution to accelerate cloud adoption. I believe that investing in education is fundamental to advance individual skills and the growth of communities," stated Scott McNealy, WayIn Chairman and Founder of Curriki.org, a non-profit, educational community.
"It is critical for academic institutions to access the most cutting-edge technologies now that research and education depend so heavily on digital infrastructure. In addition to fostering new research ideas, cloud computing in general, and PaaS in particular, is sure to play a pivotal role in advancing the 'enterprise' of education," added Dr. Rich Wolski, Professor of Computer Science, University of California, Santa Barbara, and Chief Technology Officer, Eucalyptus Systems.
"We are very excited to make our innovative PaaS solution available to the broader academic community," noted Michael Soby, President of CumuLogic. "The academic world will play a critical role in the continued expansion of cloud innovation and we're looking forward to working closely with the dozens of universities that participated in our beta program, as well as those that would like to going forward."
CumuLogic's full-feature PaaS software is integrated with Eucalyptus, Citrix CloudStack, OpenStack, and VMware vSphere virtual environment, and Amazon EC2, enabling universities to transform their IT infrastructure to next generation cloud platforms, greatly simplifying and automating the development and deployment of cloud-based applications.
Teaching staff and students will be able to access a free cloud platform to advance cloud computing skills.
Accredited institutions can download the software directly from the CumuLogic web site at cumulogic.com/edu.
Supporting Resources - Follow CumuLogic for the latest news and information on:
Twitter
LinkedIn
CumuLogic blog
About CumuLogic
CumuLogic is a Platform-as-a-Service (PaaS) software provider that enables enterprises, cloud providers and ISVs to develop and deploy Java applications in public, private and hybrid cloud environments. CumuLogic is redefining PaaS to include a complete platform for developing, migrating, running, managing, monitoring, and metering applications in the cloud. For more information, go to http://www.cumulogic.com.