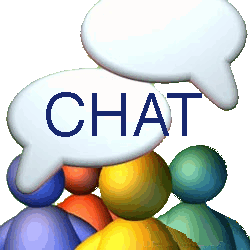 Portland, OR (PRWEB) March 16, 2012
Portland, OR – There is no doubt that surveys are important. For many professionals, surveys determine the voice of the people. Surveys assist marketing campaigns and help companies generate a lot of prospects. Chatwing understands the importance of surveys for many professionals. The Chatwing chat widget helps several survey groups because of its reliable features and connecting power.
Chatwing is similar to other free chat widgets out there but it has more connecting power. Once Chatwing is embedded in any website, visitors can start chatting right away. They have a lot of avatars and emoticons to choose from. Aside from that, visitors can log in using their Facebook or Twitter accounts. In this way, visitors can exchange account information with each other.
According to a collective Chatwing study, people loved Chatwing because the results are quick and imminent. Once the Chatwing widget is embedded to any blog, it will start attracting visitors to a steady rate. Commonly, visitors talk about trendy topics, or anything under the sun. If the contents of the blog are good and sensational, visitors will also talk about them. This can really help because surveys are all about people.
Once visitors are enticed, they had an improved website chat experience. This is the reason why survey groups and some foundations create blogs. As far as social connection is concerned, simple blogs are not enough to reach the people. Those blogs must have strong potentials and high rate of connectivity. Chatwing fills the gap of that purpose. This widget provides entertainment and information at the same time.
Some professionals conducting surveys also believed that Chatwing is a wise marketing move. They can ask the questions in the chat box right away, bearing instant results. Chatwing is also free, so anyone can use it at the earliest possible time. Installation can also be summed up in three basic steps: registration, customization, and actual embedding.
About Chatwing.com
Chatwing.com has developed live chat software for websites and blogs. The Chatwing.com website offers users the ability to signup and create a customizable live chat feature in 1 minute or less. Users have the ability to customize the size, color, and fonts of the chat product. The ability to chat via social media accounts such as Facebook and Twitter enable Chatwing to offer a personal and unique real-time experience to all sites. Chatwing is 100% free web software.
http://www.chatwing.com
http://www.facebook.com/chatwing