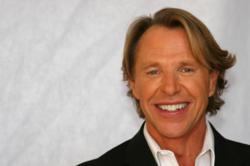 I would highly recommend this class for anyone who wants to quickly get to the root cause of what is holding them back in life!" Colin Bulla
Fort Myers, FL (PRWEB) March 16, 2012
Students who sign up for the Life Coach Universe level one life mastery/life coach certification teleclass that begins Monday, April 16, will experience a drastic improvement in their lives – guaranteed – with Life Coach Universe's 100% Guarantee.
How can Life Coach Universe Founder David Essel be so sure every participant will be successful in this type of class? Because since 1996, he has certified hundreds of individuals – all of whom have reported radical improvements in their personal and professional lives.
The guarantee works like this: "If you take the course, do the work, hand in all written assignments by the end of the course, and do not feel you uncovered a major block in life, or discovered a key to enhancing your personal growth in at least one area of life, we will gladly refund your course fee," Essel says. "Since 1996, hundreds of people from around the world have taken these courses, and not one client has ever asked for their money back, simply because it works."
Participants in the teleclass will learn how to overcome life challenges such as weight loss, financial struggle, difficult relationships and more with the following revolutionary life coaching tools:

Essel's unique goal achievement formula, The One Thing Theory,™ and how it is critical to anyone's success in life.
The basic concepts of human behavior and motivation, why we keep repeating, what is not working in life.
How to understand your own personal strengths and challenges in order to master your own life.
The three keys to manifesting anything you desire...now.
The "success secrets" that all master life coaches know, that rarely reach beginning coaches.
According to Essel, about 50 percent of clients who take this course do so simply to improve their own lives, while the other 50 percent take it to become life coaches.
Mir Lynne Pietrzyk became a certified master life coach through Life Coach Universe in 2008. "What surprised me most about the certification process was that I learned the importance of forgiveness," Pietrzyk said. "I realized that forgiveness of myself was the key to having the type of deep, loving marriage I desired. I also saw that blaming my husband for our challenges had kept us from experiencing this type of love in the past." Pietrzyk has since created the marriage of her dreams, launched a life coaching business, been featured in a national women's magazine and is currently writing a book.
Another student, Colin Bulla, took the life mastery/life coach certification course, to learn how to master his own life. "My time in this class was amazing! David helped me gain clarity on what has been holding me back from making the career change I've sought to make for years! I would highly recommend this class for anyone who wants to quickly get to the root cause of what is holding them back in life!" After the course, Bulla used his newfound inner strength and self-confidence to find the perfect job. He then moved his family to another state and is now living his dream on a farm.
Those ready to live the life of their dreams, like Pietrzyk and Bulla, can join the next level one life mastery/life coach certification teleclass from anywhere across the USA in the comfort of their homes. This next course begins Monday, April 16, from 7-9 p.m. EST, risk free. The course consists of six weekly 2-hour classes. The cost is $850, which includes all required course materials. Click here to register. Or, to learn more about what the level one life mastery/life coach certification teleclass is like, watch this short video.
Life Coach Universe is the only life coach certification program in the country affiliated with a major four-year state college that offers this type guarantee on all its courses. To learn more about the 100% guarantee, visit http://www.lifecoachuniverse.com.
About David Essel, M.S.
David Essel, M.S. is an author of six books, national radio and television host, master life and business coach, life coach certification instructor, adjunct professor, all faiths minister, addiction recovery coach and international speaker. Essel is also the host of "David Essel Alive!" the only purely positive talk radio show in the USA, on XM Satellite Talk Radio, Channel 168 (same channel that serves as home to popular talk radio hosts Dave Ramsey and Glenn Beck), and streaming live on the web at http://www.DavidEssel.com, every Saturday from 6-9 p.m. EST (3-6 p.m. PST). David's mission is to inspire others to reach their own exceptional potential in their business and personal life. For more information on his life coaching certification programs, visit http://www.lifecoachuniverse.com.