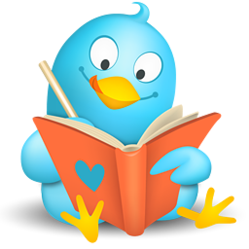 Cambridge, MA (PRWEB) March 18, 2012
Everyday, Twitter displays thousands of tweets from different people. Tweeting is a new form of communication and people are always interested in seeing tweets every now and then. Downtweet is all about tweets and utilizing them properly. Basically, Downtweet improves the way a person can have a detailed Twitter search.
Downtweet operates like any other widget out there. Users can embed it in their blogs and wait for results within the day. However, it is evident that Downtweet has more connecting power. Since it is a Twitter-based application, the global reach is high. Downtweet functions on a simple basis: it locates the best tweets according to the categories selected.
In Downtweet, there are also rosters of categories that a user can choose from. These categories range from business-types to comedies. There are also some tweets related to famous celebrities. The tweets are updated by the minute and they are clickable. Once a user clicks any of the Tweets, a new tab will pop out. From there, he can explore the website and gain viable information.
People who used Downtweet referred to it as an official Twitter search engine. In many ways, this is true, and it even contributed to the improved visibility of many blogs. Installation of Downtweet is relatively easy, and the widget can go live in just few seconds. One of the best things that Downtweet can offer is entertainment.
Downtweet is also a stand-alone program. Users don't need clients or other applications that must be downloaded. Passive Twitter users—those who don't Tweet a lot—can just observe tweets in the Downtweet website. Since Downtweet offers a Twitter tag search option, looking for Tweets is easier than expected. Most of Downtweet's users are students and employees who want to enjoy a laid-back weekend of Internet surfing.
If people want to search Twitter for niche-based tweets, they will figure out Downtweet's sheer importance. It is an online tool of innovation that will have more developments in the coming months.
About Downtweet
Downtweet.com has developed live Twitter software for any website or blog. Any site can add a Downtweet widget in a matter of seconds. Downtweet.com also acts as a Twitter portal for users to get instant Twitter streams. Downtweet widget users have the ability to customize the look and feel of Downtweet to fit the style of their website or blog. Downtweet is a free service.
Find Downtweet on Twitter
http://www.twitter.com/downtweet1