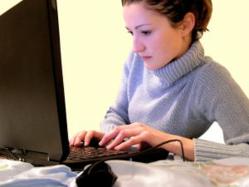 Houston, TX (PRWEB) March 20, 2012
The games in Facebook take up an obviously large percentage. Publishers and developers pitch in various games, hoping for massive profit returns. Because of these Facebook games, users are more connected to each other. The Chatwing chat widget is now ready to offer a renewed chat experience to these Facebook gamers. Through that way, Facebook gamers will be able to enjoy their games a little more.
Chatwing has simple operating mechanics: chat, customize, install, and chat again. Once a user visits the Chatwing homepage, he can now start chatting with the site's visitors. Chatwing has cool avatars that can be used, and visitors can also log in using their Facebook or Twitter accounts. Now, if a Facebook gamer has a blog embedded with Chatwing, he can now send out invitations to the visitors. Adding to that, the visitors can also give him some helpful game tips.
Installing the Chatwing shoutbox is easy. First, the user must set up an account and register his domain name to the website. After that, he can now proceed to widget customization. This process takes only a few seconds; the user can adjust the size and color of the widget. He can also choose to rename it. Next, the user can now retrieve the HTML code and embed it to his blog or website.
According to a collective study, Chatwing improves the rate of visibility in any blog. This clearly proves that chatting is a necessity or gap that must be filled. Also, website chat through the means of blogs provides another stream of information for people. The study also pointed out that the common Facebook games talked about are Mafia Wars, Empires and Allies, and Zynga Poker.
Some bloggers also stated that aside from games, their blogs became online lounges where people can hang out and talk about stuff. Chatwing's free chat has definitely helped a lot of people from many parts of the world. New users may go to Chatwing.com to experience the enhanced chat function.
About Chatwing.com
Chatwing.com has developed live chat software for websites and blogs. The Chatwing.com website offers users the ability to signup and create a customizable live chat feature in 1 minute or less. Users have the ability to customize the size, color, and fonts of the chat product. The ability to chat via social media accounts such as Facebook and Twitter enable Chatwing to offer a personal and unique real-time experience to all sites. Chatwing is 100% free web software.
http://www.chatwing.com
http://www.facebook.com/chatwing
http://www.twitter.com/chatwing