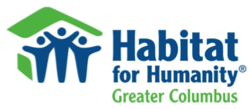 Connect Ohio is honored to play a role in Habitat's mission by assisting their partner families in getting connected in our digital world and having the many opportunities made available by home Internet access
COLUMBUS, Ohio (PRWEB) March 16, 2012
Connect Ohio and Habitat for Humanity-Greater Columbus have partnered to offer the Every Citizen Online (ECO) free basic computer and Internet training to Habitat partner families. By completing the ECO training, Habitat partner families are eligible to receive a free computer through Habitat for Humanity-Greater Columbus' Connect Columbus program, sponsored by Redemtech, as well as discounted high-speed Internet service from broadband companies providing special offers to ECO participants.
"This new partnership with Connect Ohio is a perfect example of collaboration among nonprofits that takes advantage of each organization's strengths in providing much needed services to those in our community," said E.J. Thomas, CEO of Habitat for Humanity - Greater Columbus. "Connect Ohio has a demonstrated training program in place that meets the needs of our families and fulfills our training requirement for families to receive a free refurbished computer from our other partner, Redemtech. This new partnership frees our staff up from delivering training sessions and allows us to focus more of our efforts on direct housing services for our families instead. It's a win for all of us."
"Connect Ohio is honored to play a role in Habitat's mission by assisting their partner families in getting connected in our digital world and having the many opportunities made available by home Internet access," said Stu Johnson, executive director of Connect Ohio.
The ECO training is a natural fit for the Connect Columbus program, which requires the completion of two computer classes – Computer Basics and Internet Safety – by the partner family in order to be eligible to receive a free refurbished computer from Redemtech, a local computer refurbish and recycle company. Habitat partner families will also be eligible to take advantage of the discounted high-speed Internet service offers provided to ECO participants by various broadband companies supporting the statewide basic training program.
ECO training is offered at the following central Ohio locations:

Columbus Metropolitan Library
Various Branches
Registration: (614) 645-2275

Columbus State Community College
Center for Workforce Development & Grandview Heights Public Library
Registration: (614) 287-5858

Columbus Urban League & Godman Guild
Registration: (614) 292-7196

Goodwill Columbus-Battelle Career Education Center
Registration: (614) 583-0145

Henkels & McCoy-Community Success Center
Registration: (614) 221-3398
More than 18,300 adults have already participated in the Every Citizen Online training since it launched in late December 2010. The training is open to any Ohio adult and is being offered at more than 250 locations throughout the state. A full list of training locations can be found at http://connectohio.org/training-facilities or by calling 1-855-NOW-I-CAN (669-4226).
Additional information on the Every Citizen Online program
Connect Ohio's Every Citizen Online televised public service announcements
Additional information on Habitat for Humanity - Greater Columbus
# # #
Habitat for Humanity - Greater Columbus (HFHGC) works throughout Franklin County, Ohio and has built 247 homes, and counting, since 1987. The Greater Columbus Affiliate, through tithing to HFHI, has also helped to build more than 250 homes in developing countries throughout the world.
HFHGC is one of the only housing agencies in Franklin County targeting families who earn 30-60% of median income. HFHGC partner families are chosen after a careful review process during which Habitat assesses their need for housing; their ability to repay a zero-interest, no-profit mortgage and their willingness to partner with Habitat through sweat equity. All partner families are first-time homebuyers who earn 30-60% of the median income for Franklin County and currently live in substandard housing. Every partner family must perform a minimum of 200-250 hours of sweat equity, which includes working on their own house and those of other Habitat families, attending homeownership classes and providing Habitat program support. Every family also assumes a no-interest, no-profit mortgage with payments based on family income. Because HFHGC holds and services these mortgages, Habitat has a long-term relationship with the homeowners and the communities in which they live.
Connect Ohio, a division of Connected Nation, is a leading technology organization committed to bringing affordable high-speed Internet and broadband-enabled resources to all Ohioans. Connect Ohio effectively raises the awareness of the value of broadband and works to improve technology access, adoption, and use through its programs. Connect Ohio is a nonprofit, technology-neutral public-private partnership. For more information about what Connect Ohio is doing to accelerate technology in Ohio's communities, visit http://www.connectohio.org. Follow Connect Ohio on Facebook and Twitter.