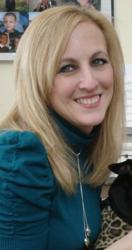 News regarding health is disseminated weekly via our newsletter to our daily special posts and blogs are just a few of the items we do with our social media
Londonderry, New Hampshire (PRWEB) March 16, 2012
Social media has become the fastest growing form of advertising and awareness for most businesses over the last half decade. From Facebook to Twitter, Google Adwords to Blogs, (short for web log), electronic marketing has now become a dominant force in business advertising.
Recently Integrity Health Coaching for Women franchises added a Facebook page (http://www.facebook.com/integrityhealthfranchises). This page allows franchisees and prospects to ask questions regarding franchising and to communicate with each other. It will also contain information regarding important developments in the franchise along with discovery days.
Laurie Gouley, Integrity's social media director says, "It's important to post information daily about our business. News regarding health is disseminated weekly via our newsletter to our daily special posts and blogs are just a few of the items we do with our social media." Recently, Integrity was nominated Constant Contact's 2011 All Star Award. This award is given to the top 10% of businesses who build great relationships with their customers.
Along with Integrity's Facebook franchise page they have a page for the franchisees members' http://www.facebook.com/integrityhealth and a page that supports their EZ Coach system. The EZ Coach system is Integrity's intellectual property that is licensed to health clubs and fitness centers that provides exercise and nutrition programming to their club's members (http://www.facebook.com/EZCoach).
For more information on Integrity Health Coaching for Women franchises please visit us at http://www.integrityfranchises.com.