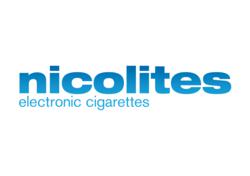 The management team at Nicolites ran a number of marketing initiatives to raise awareness of their products in the months leading up to the event
(PRWEB UK) 16 March 2012
After analysing site traffic statistics, Nicolites is proud to announce that it received a record number of unique visits to its website yesterday, reaching a total of 7476. This substantial increase in traffic coincided with National No Smoking Day, a nationwide event which took place on 14th March.
The company also sold an unprecedented number of electronic cigarette starter kits, accessories and disposables yesterday via its eCommerce site, although naturally the team are unwilling to disclose specific figures.
The management team at Nicolites ran a number of marketing initiatives to raise awareness of their products in the months leading up to the event, which is now led by the British Heart Foundation and has been designed to encourage smokers to kick the habit for good by getting involved in various activities and support initiatives up and down the country, many of which are organised by health professionals and local government bodies.
Birju Pujara, Sales Director at Nicolites, is delighted by the results and believes that his team's commitment to raising awareness of No Smoking Day has contributed to this recent success.
"We saw No Smoking Day as a fantastic opportunity to raise awareness of our products, which many consider a viable alternative to traditional cigarettes," Birju explains.
"Generally, all of our marketing activities relating to the event went extremely well and it showed that our conclusions on the importance of the electronic cigarette this No Smoking Day was correct."
Nicolites is now the leading and most widely available brand of electric cigarette in the UK; they have formed business partnerships with many of the largest retailers to bring these wonderful innovations right on to the doorstep of every person in the country. Established in late 2007, Nicolites has grown into a multi-million pound company with international distribution networks and continues to grow at a phenomenal rate.