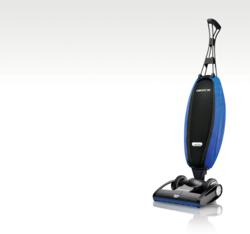 The Magnesium generated major excitement among the dealer community, all of them vacuum experts. We're honored that they named the Magnesium—the lightest, full-powered upright in America—new product of the year.
Lee Barba, National Account Manager
Nashville, Tenn. (PRWEB) March 19, 2012
The Oreck Magnesium™ has been named best new product for 2012 in the floorcare category by the Vacuum Dealers Trade Association (VDTA). The Magnesium was selected for the honor by VDTA tradeshow attendees from among more than 30 new floorcare products.
"The Magnesium generated major excitement among the dealer community, all of them vacuum experts. We're honored that they named the Magnesium—the lightest, full-powered upright in America—new product of the year," says Lee Barba, National Account Manager at Oreck.
The VDTA show is the only tradeshow event in the United States that is singularly focused on the vacuum industry. Manufacturers present their current vacuum product line and their new products to existing vacuum dealers as well as to potential clients. In addition to the Magnesium™, Oreck presented two other new products, the DualMax™ Air Purifier and Grab-It & Steam-It™, a turbo broom and steam mop in one.
For more information about Oreck products visit http://www.oreck.com.
About Oreck
Headquartered in Nashville, Tenn., Oreck Corporation is a leading manufacturer in the homecare industry, offering a variety of vacuum, air purification and other cleaning products. Oreck sells its products in hundreds of Oreck Clean Home Centers, direct to consumers and through other leading retailers. The company distributes products in the U.S., Canada and parts of Europe. For more information, please visit http://www.oreck.com.