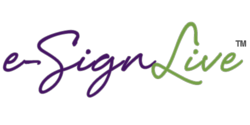 Silanis is pleased to enter the real estate market in partnership with Faltour, making it a compelling solution for its members.
Montreal, QC (PRWEB) March 20, 2012
Faltour Inc., leader in real estate brokerage and agent Electronic Document Management, and e-SignLive™ powered by Silanis, the premier online electronic signature solution when signatures matter to your business, are announcing an exclusive partnership agreement to offer real estate brokerages and agents a true and secure electronic signature process, fully integrated into their document management activities. Faltour EDM solution, which is now used by a majority of real estate brokerages and agents in Québec, will soon make this new feature available to its customers where legislation permits the use of such technology. This new offering will enable paperless transactions between real estate agents and customers. Faltour and e-SignLive are engaged in providing the best customer experience and a seamless process to support already complex transactional processes.
"We are so proud here at Faltour to partner with Silanis through their e-SignLive offering and give our costumers the opportunity to experience the best and most secure electronic signature process available. Silanis' product quality and reputation stand solid and can also be measured by its two decades of experience and stellar customer list. Electronic signatures are still new to real estate and we want Faltour to be at the forefront and provide our users with the best solution possible while taking care of all the backstage technical and legal aspects. This definitely positions Faltour as a key EDM and electronic signature solutions provider to the real estate professionals abroad," mentioned Mr. Jean-Sébastien Dufault, President and CEO of Faltour.
"After evaluating the solutions available to the real estate market, we concluded that Faltour's electronic document management solution was the most widely used solution offering a unique business model that quickly attracts new customers. Faltour's rapid growth, outstanding technology and unparalleled customer satisfaction played a significant role in our decision," said Dr. Robert Al-Jaar, Executive Vice President of Silanis Online e-Signature Services. "Silanis is pleased to enter the real estate market in partnership with Faltour, making it a compelling solution for its members."
For more information about integrating e-SignLive into your business, visit http://www.e-signlive.com.
About Faltour Inc.
Faltour develops an electronic document management solution specifically created for real estate brokerages and realtors. Founded in 2008, Faltour has over 125 brokerages and 6,000 licensed users. Faltour is located in Longueuil and has presence in Ontario, US and the UK.
About e-SignLive™
e-SignLive™ is the premier legal, trusted, and secure online electronic signature service targeted primarily at the mid-market, small businesses and government organizations that are regulated and compliance-driven. Choose e-SignLive when legal evidence, trust, security, and auditability matter. Powered by Silanis, e-SignLive uses the same e-signature technology trusted by over 1.6 million US Army personnel globally, and by the world's largest banks, insurance companies, and government agencies. e-SignLive is now available online, anytime, anywhere, and at a friendly price. e-SignLive, when signatures matter to your business™.