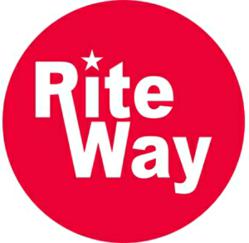 HVAC Experts
Tucson, AZ (PRWEB) March 20, 2012
Rite-Way Ventilating Co. of Tucson, AZ is offering a new air duct ventilation tool for their HVAC repair services. The air conditioning and heating contractor will now offer Aeroseal duct repair systems, one of the few HVAC repair contractors in the area to offer the service. The Aeroseal duct repair system is an innovative, environmentally friendly method of repairing leaks in airs ducts that can save energy and cost, without sacrificing quality and effectiveness.
Leakage and holes in HVAC ducts can cost the homeowner more than you think. Letting your vents fall into disrepair can cause conditioned air so seep through the cracks and waste the energy and cost necessary to produce it. The average older home leaks around 50% of its conditioned air, whereas new homes leak around 40%. These leaks can ultimately cost the home owner money, as 20% of the energy consumed for their entire house seeps out of patchable holes in their HVAC vents. This waste of resources led to the invention of a new system in air duct sealing and repair, Aeroseal.
More often than not, a duct tear is behind the walls or under the floors. It becomes very difficult to repair these leaks without an invasive repair that would include tearing down drywall and cleaning up a large mess. The Aeroseal system simply blocks all the exiting vents of an air duct system, and pumps particles of a special air duct sealing material through the ventilation system. The air is forced to escape through the cracks and leaks, and in doing so the particles build up on the rough edges of the tears. The continuous build up solidifies and forms a rubbery seal. The Aeroseal method is successful in the repair of holes up to 5/8 inches in size.
The Aeroseal method can result in up to 90% reduction of leakage and always comes with a 10 year warranty from the manufacturer. Not only is the system of heating and air conditioning repair effective, it is environmentally friendly. The EPA fully endorses the Aeroseal method as an environmentally safe procedure to plug cracks in air ducts, and prevent wasted energy.
This exciting procedure is only available through a few air conditioning and heating contractors in the Tuscon, AZ area. Rite-Way Ventilating Co. has been in the industry since 1959, and specializes in customer oriented, quality service. They feature many extensive warranties, and maintain the most rigorous training and service standards through all of their highly skilled employees. Contact Rite-Way Ventilating Co. today at:
Rite-Way Ventilating Co.
5712 E. Speedway Blvd.
Tucson, Arizona 85712